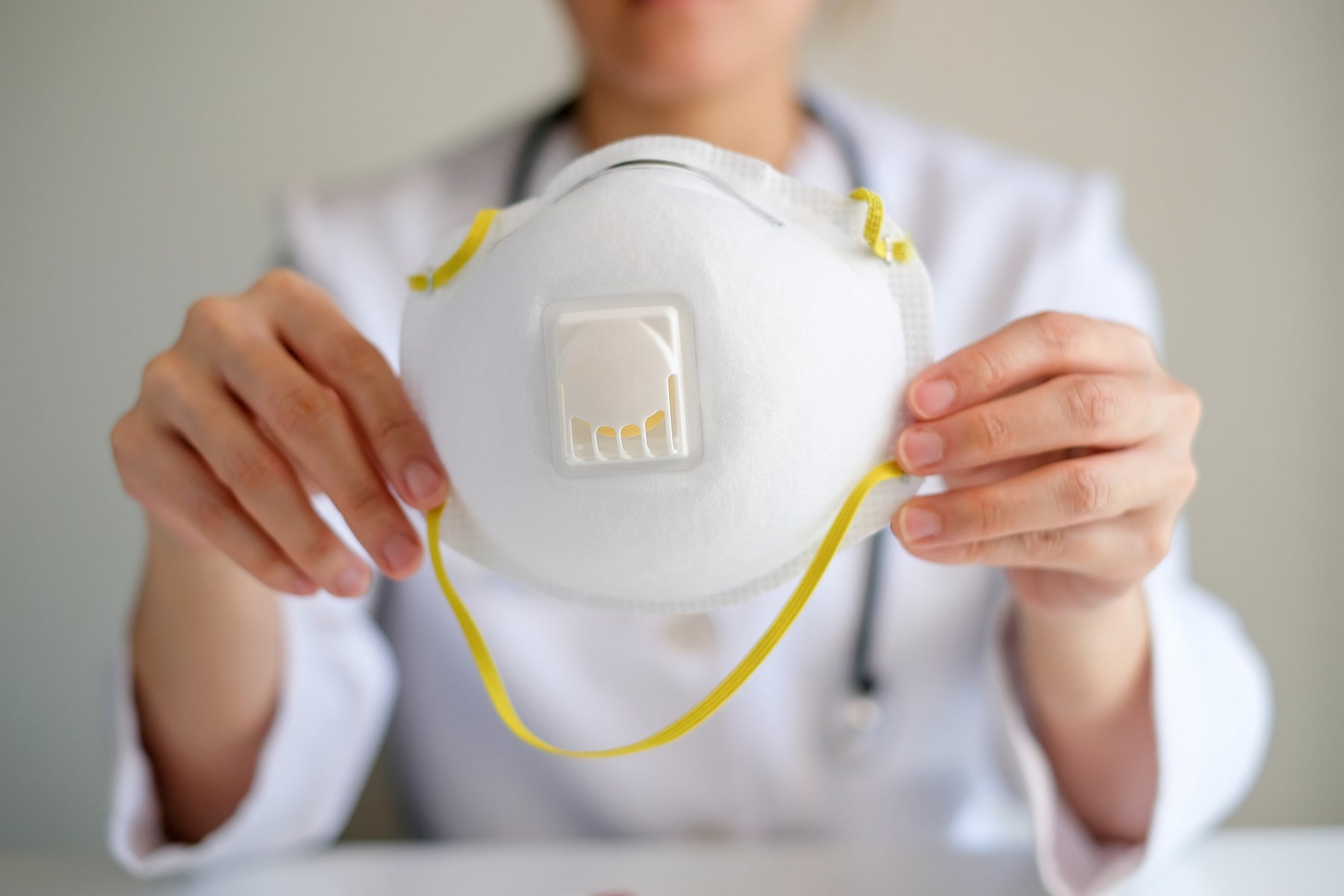 N95 Face Masks - Where to Buy Online During COVID19 Pandemic
The massive increase in the Covid-19 cases across the globe has led to a rise in face masks' production. Today, both government and health officials kept advocating the wearing of face coverings since it prevents the spread of Covid-19 effectively. Several options are now available, ranging from thick to lightweight face masks used to exercise a more stylish outlook. Recent reports state that the most effective face masks are the protective N95 mask. It is also sometimes referred to as N95 respirators.

Essential Features of the N95 Face Masks
The N95 masks are made from multiple layers of synthetic material (usually, a polypropylene plastic polymer). They are designed to cover the nose and mouth and are strapped behind the ear for support. 
Below are Some Vital Qualities of the N95 Face Mask. 
These masks protect against particles that are usually as small as 0.3 microns in size. But the coronavirus is around 0.1 microns in size and normally attached to something bigger, like droplets generated by daily activities such as breathing and talking. 
Because of the multiple layers of non-woven fabric and melt-blown fabric in the N95 masks, the composition of the effective material of these masks is fantastic at preventing airborne particles from entering through your mouth and nose."
N95 masks have passed an intense inspection and certification process from the National Institute for Occupational Safety and Health (NIOSH), a part of the CDC. 
They usually fit adequately over the face and around the neck, ensuring that droplets from the nose or mouth and particles don't leak around the mask. 
A properly fit N95 provides great benefits than a loose-fitting surgical mask since it prevents leakages around it. 
N95 masks are not reusable. Reusing the N95 is severely dangerous, particularly if the cover was not disinfected by one of the recent decontamination machines. 
These facemasks are not like cloth face coverings, which can be machine-washed and worn many times. The best and suitable N95 face masks are only effective when they are worn once or twice. After that, the covers must be discarded immediately; they are not ideal for washing or reused more than twice. 
N95 respirators are the most frequently used PPE to curb or control the exposures to infections that are transmitted airborne; however, their effectiveness depends on proper fit and use.
Differentiating a Fake N95 Mask from a Real N95 Masks
To tell the difference between a real N95 cover and a fake one, you must follow some precautionary steps. Below are the six things often associated with a fake N95 mask.
The NIOSH approval stamp is spelled on the wrong side of the cover or missing.
A fake cover has ear loops rather than headbands – which gives the mask a tighter fit.
The producer claims it is suitable for use by children.
Prescence of decorative add-ons.
Missing manufacturer's lot number on the face of the mask
The TC approval number is not printed on face of the mask or headband.
Where to Buy N95 Masks Online
Quite a lot of companies have produced the N95 masks, and they are available for purchase online. However, a great place to get your N95 is Brooklyn Equipment.
Its N95 mask has five layers of filters and a mechanical filter which helps to prevent about 95% of harmful air particles from entering the nose and mouth. It also has a nose clip which acts as a tight seal around the face.
Why Makes the Brooklyn Equipment N95 Mask Unique?
Its N95 cover has a soft surface material which is pleasant to the skin. Its non-woven fabric gives you a comfy feeling even if you wear it throughout the day. It is certified and approved by the National Institute for Occupational Safety and Health (NIOSH). More importantly, their N95 masks are suitable for medical use and have been proven effective in preventing the spread and exposure to transmissible respiratory pathogens like the Covid-19.

Other places where you can get the N95 masks include:
Amazon
A Pack of 20 Masks of NIOSH Certified Makrite 9500-N95 Pre-Formed Cone Particulate Respirator Mask, M/L Size. The cost is $69.97, plus free shipping.
Clinical Supplies USA masks
Makrite 95005S Mask| N95 Mask x 20| NIOSH. Price $99.95.
Safety Precaution
According to FDA guidelines, it is vital that you properly discard your N95 respirator in a plastic bag and properly dispose in the trash. Afterward, you wash your hands when you're done handling the used respirator, then replace the trashed N95 respirators with a new one.