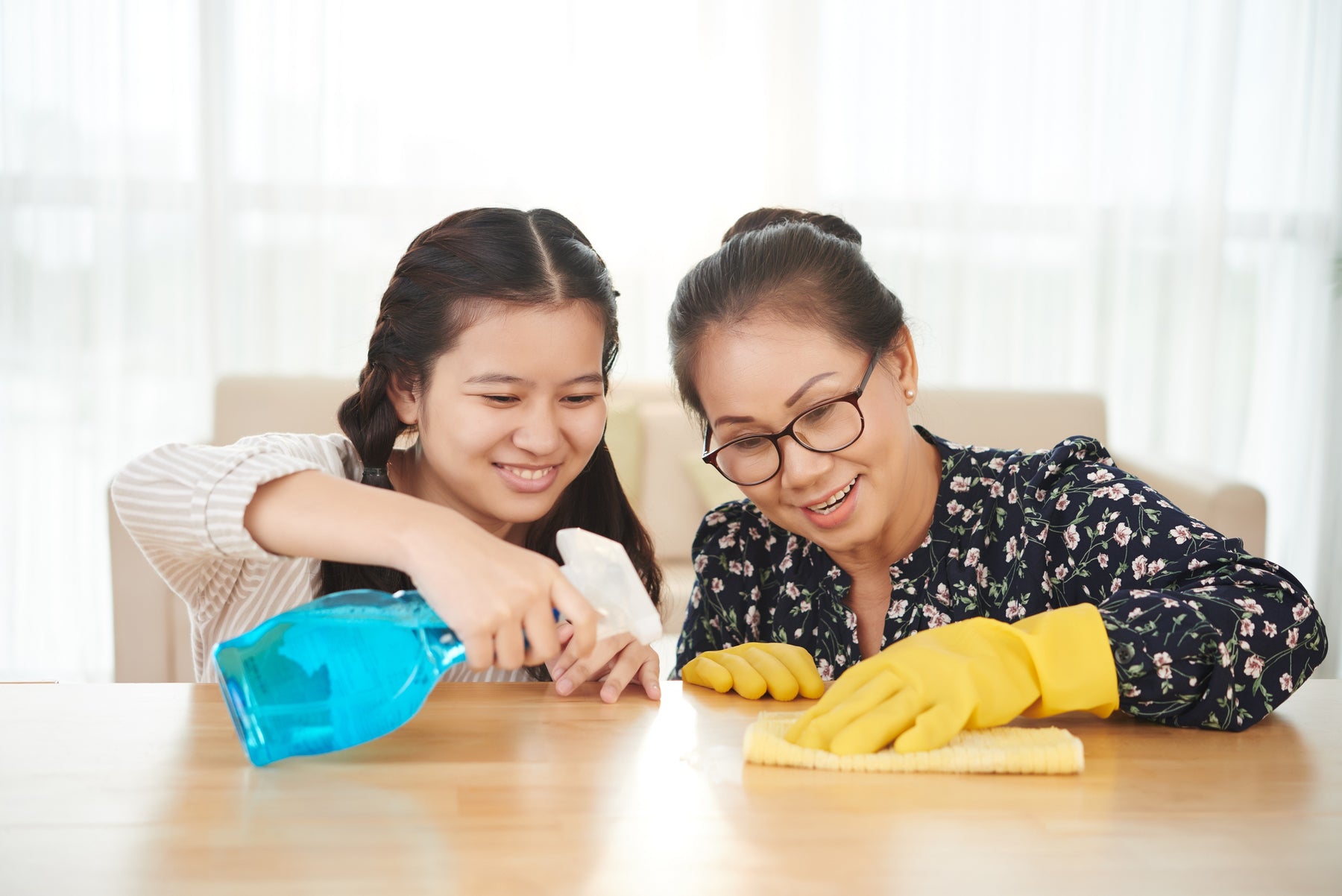 How Effective are Lysol disinfectant Sprays and Clorox Wipes Against the COVID-19
To effectively protect yourself, your family, staff, and others against the dangerous Coronavirus, the WHO (World Health Organizations) and CDC (Centers for Disease Control and Prevention) advised that you clean your hands regularly for more than 20 seconds each time. They also suggested you avoid close contact with sick people and if you're the one who is sick, maintain a social distancing anytime you're outside your home. Additionally, they instructed you should regularly disinfect touched surfaces such as doorknobs, handles, etc.
The CDC recommended some EPA-registered and approved cleaning products for cleaning surfaces and known to be effective against the COVID-19. Two out of the EPA registered products are Lysol disinfecting spray and Clorox wipes.

What are Lysol Disinfectant Sprays 
This is a hospital-grade spray the can kill about 99.9% of pathogens (virus and non-virus) that causes stomach flu. It is used to control mould and mildew growth since it eliminates 99.9% of fungi and bacteria. It helps to remove odors and prevent seasonal colds and allergies. 

Significant Uses of Lysol Disinfectant Spray 
Lysol disinfectant sprays are used to sterilize frequently touched household surfaces such as televisions, diaper pails, remote controls, doorknobs, telephones and light switches. It is also used to disinfect soft surfaces like mattresses, sofas, pillows, and bedding. 
What are Clorox Wipes 
Clorox wipes are disinfectants used to clean household equipment and are now registered under the EPA to kill SARS-CoV-2 – the virus responsible for Covid-19. They are so powerful that they can kill about 99.9% of viruses and bacteria, including Salmonella, E. Coli, etc. 
Essential Facts about Clorox Wipes 
Powerful germicide for killing viruses and bacteria that can live on surfaces for up to 48 hours
Kills 99.9% of most viruses† and bacteria
Kills Staph, Salmonella, E. coli, Strep
Prevents bacteria‡ growth for about 24 hours
EPA approves 2 Lysol products as first to effectively kill the Coronavirus
USEPA (United States Environmental Protection Agency) already approved two Lysol products that have proven effective against eliminating the Coronavirus both on hard and non-porous surfaces. 
They include: 
The Lysol Disinfectant Spray 
Lysol Disinfectant Max Cover Mist 
These two Lysol products approved by EPA for use against the SARS-CoV-2 – the virus responsible for the current pandemic. According to laboratory testing, it was discovered that both disinfectants kill the virus two minutes after contact.
Based on the press release from the manufacturer of the two EPA approved Lysol product, RB, "Lysol Disinfectant Spray and Lysol Disinfectant Max Cover Mist are the first surface disinfectant products that the EPA has approved as effective against the deadly coronavirus." Lysol Disinfectant Spray has the power to kill the virus "with 2 minutes of use." This product was also analyzed in a peer-reviewed study organized by RB, and it was discovered that the spray was more than 99.9% effective against the virus.
Lysol Disinfectant Spray makes use of quaternary ammonium (quats) rather than bleach. That makes it safer on hard surfaces and almost all types of fabrics. The executive vice president of hygiene for Lysol's parent company Reckitt Benckiser, Rahul Kadyan, stated that "The EPA's approval recognizes that using Lysol Disinfectant Spray can assist in preventing the further spreading of Coronavirus on hard and non-porous surfaces."
Clorox Wipes vs. Coronavirus
Clorox's CEO, Benno Dorer, stated that the demand spiked up to 500% for some of the company's products in February last year. Clorox products presently on the approved EPA list include disinfecting wipes, disinfecting bleach, bleach foamer, clean-up cleaner + bleach, and bathroom cleaner.
The Clorox Disinfecting Wipes are EPA registered and approved to kill about 99.9% of bacteria and viruses that cause the flu, common cold and the Coronavirus. Clorox's disinfecting wipes are also bleach-free wipes, which makes them safer to use. They are regularly sold in single canisters or four-packs at a range of retailers. The Clorox disinfecting wipes can eliminate any coronavirus that may be present on hard surfaces in your home, offices, healthcare facilities, countertops, bathroom fixtures, doorknobs, light switches, and tile. It is also used on some wood floors, but not on fabric and other soft materials.

Final Thoughts 
The Lysol disinfecting spray and Clorox disinfecting wipes are both effective disinfectants against the ongoing Coronavirus pandemic. The good news is that they are both EPA registered and approved. But the difference is that they are used to disinfect different things. Wipes can be used for couches, while neither can the spray be used on Machines.