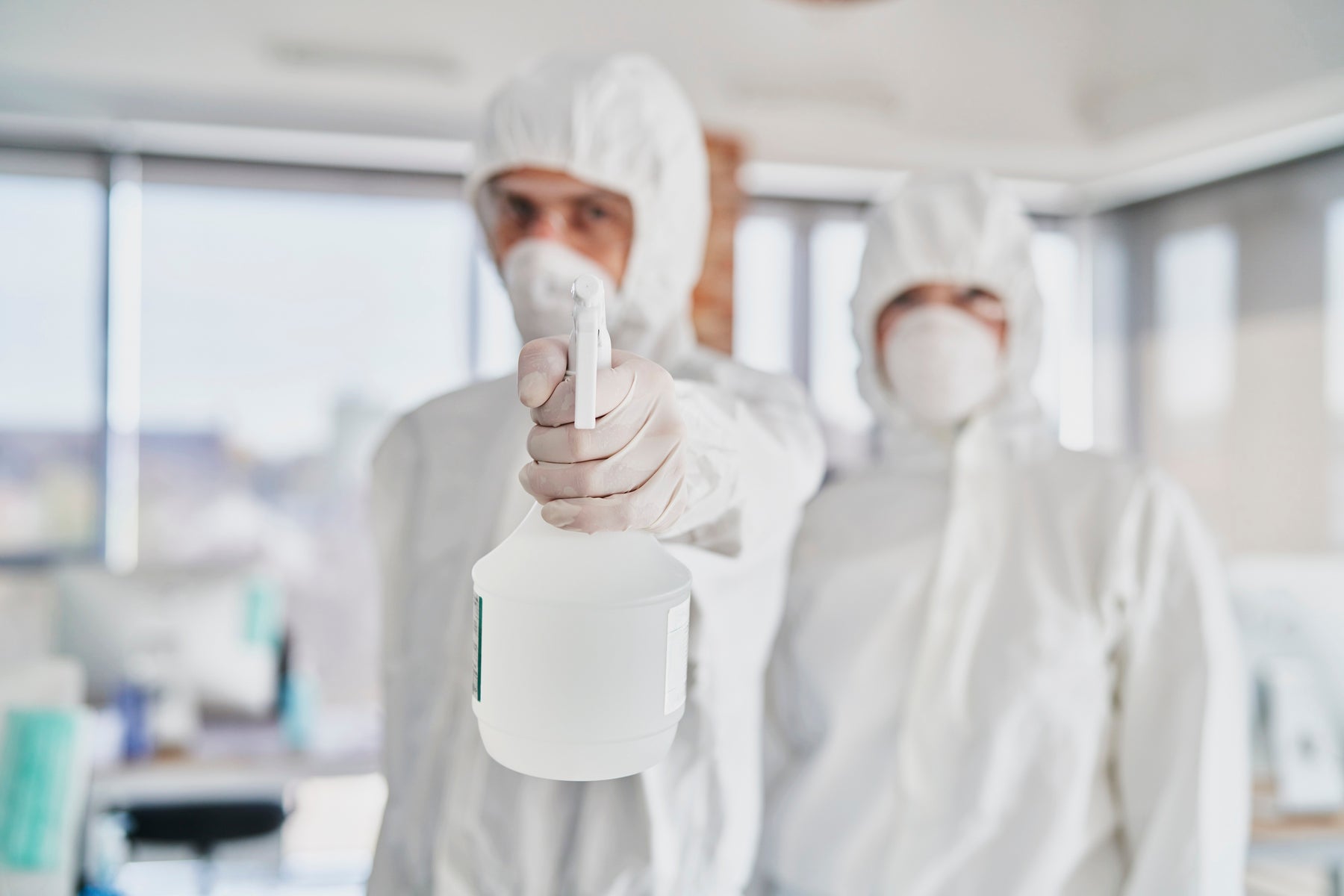 Registered EPA List of Disinfectants to Fight Against the COVID-19
The Environmental Protection Agency (EPA) has updated the list of registered disinfectants that help prevent and decrease the spread of COVID-19. EPA frequently added to their registered and approved list since publishing the first list of about 85 registered disinfectants approved for use against SARS-CoV-2 - a virus that causes COVID-19 around March 2019. Afterward, the agency also developed a mobile app that enables users to search for the registered products through the online database.
Statement of the EPA Administrator
Andrew Wheeler, the EPA Administrator, stated during a press release last year that, "With more than 500 products now on our list of disinfectants, Americans have a wide range of options to choose from to help protect themselves and their families from COVID-19." And the list includes wipes, sprays, and other products.
It is essential that before using any of the EPA registered products, you adhere strictly to the manufacturer's instructions for all cleaning and disinfection products. Some of the products are used instantly, while others must be diluted before use. Before you use any of these products, you'll have to ensure that the cleaning space is adequately ventilated.
Input of the CDC
The CDC suggests the use of gloves when cleaning or disinfecting surfaces that are suspected of containing SARS-CoV-2. The EPA also recommended that consumers carefully follow the directions for use on product labels and carefully monitor the product's contact time on the surface after being applied and treated.
According to the CDC, "To disinfect a surface or object use alcohol-based solutions with at least 70% alcohol or diluted household bleach solutions." If you need to clean porous surfaces like rugs, drapes, and carpets, you can check the CDC guidelines and recommended products.
Registered EPA Products for Fighting Covid-19
Written below are 30 examples of registered EPA products that help eliminates COVID-19. 

Total home disinfecting wipes 2 (fresh scent)
Total home disinfecting wipes 2 (lemon scent)
Berkley & jensen disinfecting wipes (fresh air scent)
Grime boss multi‐purpose disinfecting wipes (fresh air scent)
Berkley & jensen disinfecting wipes (lemon scent)
Grime boss scrubbing household disinfecting wipes (orange scent)
Kirkland signature disinfecting wipes (fresh air scent)
Kirkland signature disinfecting wipes (lemon scent)
Nice 'n clean wipes lemon scent
Nice 'n clean wipes fresh air scent
1arm & hammer essentials disinfecting wipes (lemon orchard)
1arm & hammer essentials disinfecting wipes (renewing rain)
Lippercide spray for hair clippers
5‐in‐1 spray for hair clippers
Barbicide
Disinfexol5
o.d
Dr j's surface disinfectant
Dr j's surface disinfectant wipes
Oxine (ad)
Oxine
Oakite fisan dioxide
Dominion sanitizer
Anthium dioxcide
Anthium bcd‐200
Danolyte
Counter attack
Steps for Effective Use 
The EPA already made a list containing six steps for "safe and effective use" of the registered and approved products:
Step 1: Ensure the EPA approves the product and the EPA registration number is on the product. And, check to see if it is on EPA's list of approved disinfectants at epa.gov/list.
Step 2: Carefully read the directions
After carefully reading the directions, strictly follow the product's instructions. You can check "use sites" and "surface types" to see where you can use the product. And also, read the "precautionary statements."
Step 3: Pre-clean the surface. It's crucial that you pre-clean the surface you want to disinfect. Ensure you wash the body with soap and water, especially if pre-cleaning is part of the directions or if the surface is dirty.
Step 4: Adhere strictly to the contact time.
The contact time of every disinfecting product can be found in the directions. The surface must remain wet the whole time to make sure that the product is effective.
Step 5: Ensure you wear gloves and carefully wash your hands after use.
If you're using disposable gloves, carefully discard them after each cleaning. And if you're using reusable gloves, have a pair of gloves that will be used only for disinfecting COVID-19. And then carefully wash your hands after removing the gloves.
Step 6: Lock it up
After each use, ensure that the container lids are tightly closed and keep out of reach of children.