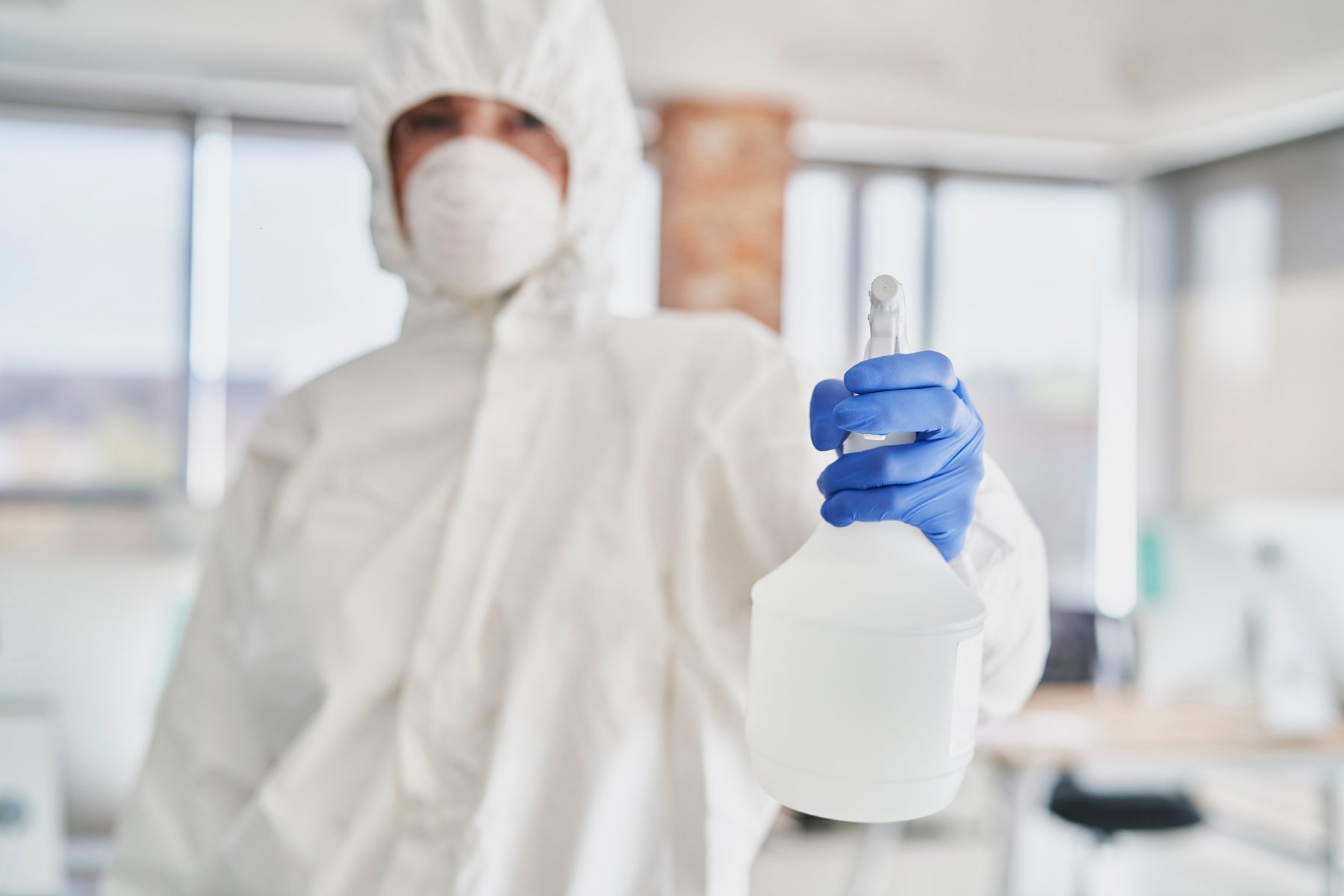 6 Best Ways to Use Lysol Disinfectant Spray Effectively
What is Lysol Disinfectant Spray?
It is an American product which is available in the market worldwide using Rubbing Alcohol, Ethanol,Alkyl, AmmoniumHydroxide, Propane and Butane as its main ingredients.
Lysol Disinfectant Spray kills 99.9% of the viruses and bacteria. It can be used on both hard and soft surfaces including upholstery, furniture,pet beds,gadgets, handles, switches and even baby areas. It also helps to prevent influenza and seasonal allergies. Besides sanitising it also refreshes and works as a room deodorant.
Recently Lysol Disinfectant Spray has been approved as an effective product which can be used in eliminating Coronavirus.
How

to U

se?
Hold the can 6 to 8 inches away from the surface and spray for 3 to 4 seconds until it covers the whole area, letthe surface be wet for at least three minutes.Apply to the items mainly that bring germs to the home like shoes, backpacks, coats and packages.You can also use them on the soft surfaces like couches, sofas and your mattresses but remember the fabric must remain wet for at least 10 minutes to disinfect and then allow to air dry completely before contact with skin.
Where to Use?
There are actually plenty of other uses of Lysol Disinfectant Spray around the home that we had probably never have even thought of. Now, withthe following revelations we may just consider keeping a bottle in every room of the house going forward.
# Bath

room
It not only eliminates odours and rejuvenates the area but also helps in fighting against moulds and mildew. It is also great to spray on common areas like the toilet handle that everyone touches.
#

Couches
Now this is something that suffers and gets in contact to most of the germs and dirt that everyone brings home. So, rather than giving them vacuum once in a blue moon keep them clean all the time with Lysol Disinfectant Spray at least once a week in order to keep fabrics as fresh as possible.
#

Door
Handles and light switches again,the most used and yet neglected part of our homes in terms of cleaning. That is where the Lysol Disinfectant Spray definitely comes in handy just whip it out and spray door handles and light switches once a week to help keep germs at bay.
#

Electronic Gadgets
When was the last time you cleaned your phone, tabletor remote or even if you have thought of cleaning them? -"Cannot Recall." These are the surfaces that are absolutely prone to germs.Thanks to our constant usage, butwe often forget about ever whipping them down. Theyare the prime candidates for the Lysol Disinfectant Spray. But be sure to cover the speakers and outlet plugs before the spray and a quick wipe down with a paper towel later.
# Kitchen counter

s
Lysol Disinfectant Spray is also great at killing food bacteria. If you want to keep your cooking surfaces at the cleanest be sure to spray them down after any food preparation. Follow that with a quick potable water rinse to prevent any kind ingestion and you're good to go for next time you want to cook.
# Kids' toys
The children are too young to track germs and can put anything in their mouth while playing. So, if the toys are disinfected once a week with Lysol Disinfectant Spray and then rinsed in potable water. After that every parent would have a sense of contentment in terms of their child's safety.
Caution
Lysol Disinfectant Spray is only for the use on surfaces both soft and hard. It cannot be used on body either

of humans or animals. By no

means anyone should do that.

It is completely safe to use onto bedding materials but just make sure that they are fully dry before contact

with skin.

It can also be useful for the automobile but do a patch test before using so that there would be no

di

scolouration in seat covers as they can be of different fabrics like leather or velvet.

As it is effective in killing food bacteria also one can use it for kitchen counters,

dishes,

dining area but the

only thing is rinsing the same with potable water is

a must to do thing afterwards.
Availability
Because of its dynamic features it literally vanished from the market. All the stores were almost out of stockall of a sudden,the demand boomed due to the pandemic period. If you face the same issue then the Brooklyn Equipment has made it easier for you because now and always you can get it, even in bulk quantity and that too at an economical price.