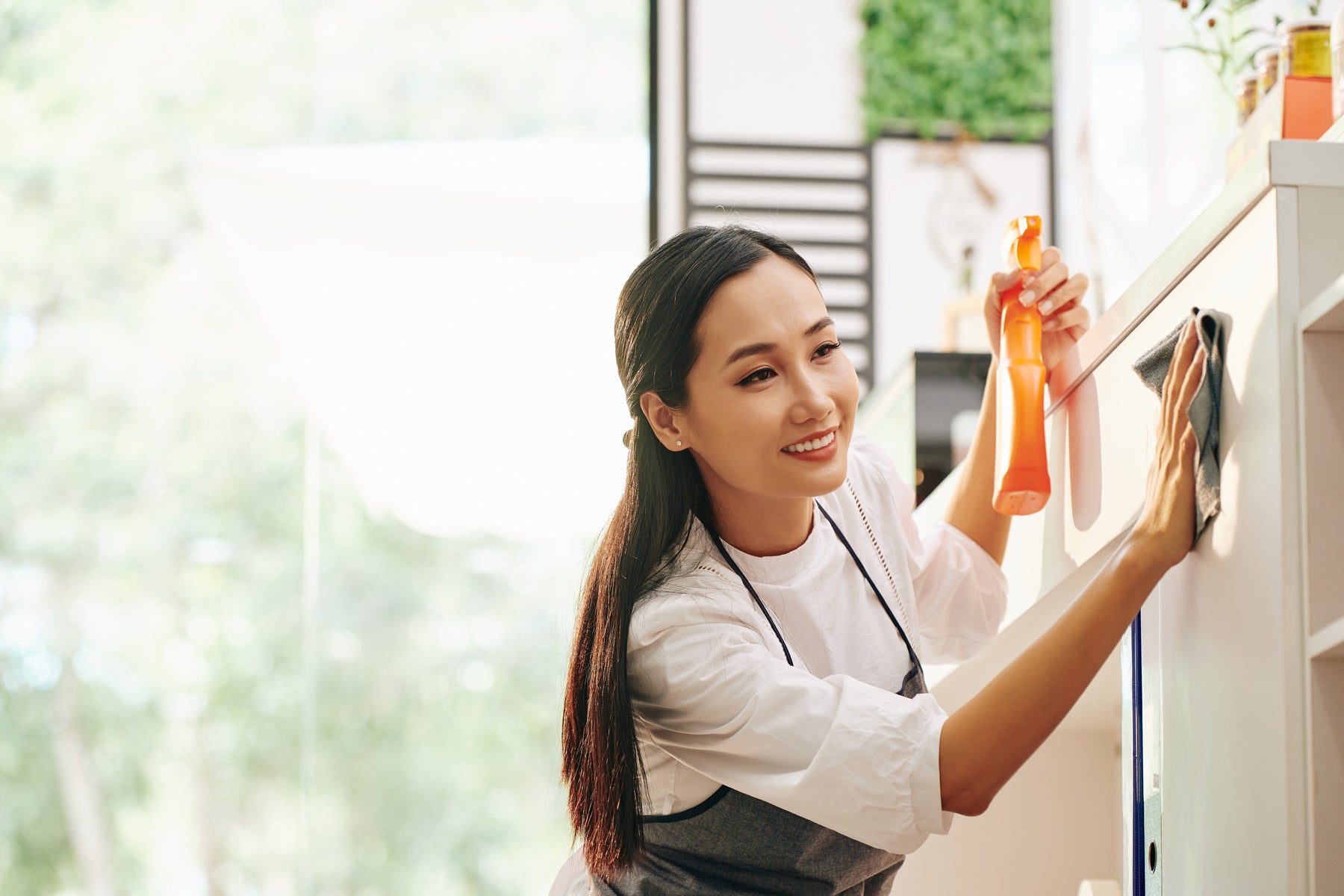 5 Best Cleaning Wipes for Cleaning Multiple Surfaces
Wipes are the easiest and safe way to clean the surroundings. Some wipes are equipped to disinfect surfaces, while others are for cleaning only. Remember that cleaning should be a priority to disinfecting as it's not always necessary, as it's the last step.
To help you find the best cleaning wipes, here are the best options.
Disinfecting Wipes
Disinfecting wipes clean and disinfect 99.9% of germs in one easy step. Kill viruses and bacteria, including cold and flu germs. Provide quick disinfection to high-touch point surfaces. They work on hard and nonporous surfaces, including mirrors and glass. They are very effective for gym equipment. Disinfecting wipes produce much better results when compared to spray based disinfectants.
The Brooklyn Equipment has a wide range of disinfecting wipes. All of them ensure to kill 99.9% of bacteria and virus within 15 seconds.
Vega/Carmel Disinfecting wipes.
Clorox Disinfecting Wipes.
Lysol Disinfecting wipes.
Flex Disinfecting wipes.
Wipes for Gadgets
Cleaning electronics is a daunting task at the same time, it is necessary too. Everyone keeps touching the electric equipment without realising that their hands are clean or not. Plus, one has to be very careful while cleaning them. The moisture must not get into the device's openings. Therefore, it is most important to find a product that is specifically created for cleaning electronics. The other wipes available are too wet, so it's probably better to be safe than sorry.
Dust-off Pre-moistened Monitor Cleaning Wipes is the best product for your computer, laptop, LCD screens, remotes, mobiles etc. The large surface of the nontoxic wipe is a quick-drying, streak-free, alcohol-free formula. Soft, thick, non-abrasive wipes leave the surface static-free. Easy to use wipes ensures freshness. You can easily find these online at Brooklyn Equipment.
Cleaning Wipes for Cars
When you need to clean up the dashboard, doors or car seats, interior car wipes are great time savers. They can clean, condition and protect in one swipe. So, you can use them for regular maintenance. Just make sure the wipe you are using prevents fading, protects against UV damage and should be ideal for vinyl, plastic and synthetic leather. An appropriate wipe delivers a long-lasting gloss and shine. It cleans, protects, renews and refreshes the surface. You can find some related items conveniently at the Brooklyn Equipment.
Vega / Carmel- car care cleaning wipes.
Vega/ Carmel- window cleaning wipes.
Vega/ Carmel- leather cleaning wipes.
The above-mentioned wipes are just the right option for you if you are looking for a product that easily cleans, polishes and shines glass surfaces. They are Ammonia-free and lightly fragranced. Give a new glossy look and a protective finish, suitable for all types of leather, rubber and vinyl.
For Your Food Factory
A kitchen is a place that needs both cleaning and disinfection. Simultaneously, it has to be safe for food-contact surfaces. A good kitchen wipe must remove germs, bacteria, kitchen grease and countless other stubborn spots. Basically, these wipes are for daily touch-ups and tough cleaning jobs. They clean and disinfect in one easy step. These wipes are safe and do not require rinsing, even on food contact surfaces.
For the best suitable product, browse to the Brooklyn Equipment. The enlisted products can be used throughout your home and specialise in kitchen cleaning.
Clorox Disinfecting Wipes.
Lysol Disinfecting Wipes.
Hand wipes
In the current situation where hygiene is our utmost priority, hand sanitizer and masks have become our support system. Hand wipes are a great alternative to hand sanitizer in gel and spray forms. When you don't have access to soap and water, they are the next best thing. Hand wipes are travel friendly. The use of sanitizers can make your hands too dry, hand wipes may include aloe or other various things to keep your hands soft and smooth.
These are the best hand sanitizer wipes:
Purell Fresh citrus scent.
Vega handyman cleaning wipes.
Wet ones hand sanitising travel wipes.
Sani professional instant sanitising wipes.
But hurry, because like all cleaning products these are sure to sell out fast. Just visit Brooklyn Equipment if you feel the need for any or all the above items.
Precaution
Now, using and using them right are two different things. Always be very careful while disposing of any disposable item like gloves, masks or wipes. The best way is simply to throw them in the trash. To avoid any environmental hazard, one should be alert and conscious. Some wipes claim to be flushable but believe that this will lead to clogging up toilets and the sewerage systems at some point in time. Be prudent for yourself and your surroundings.