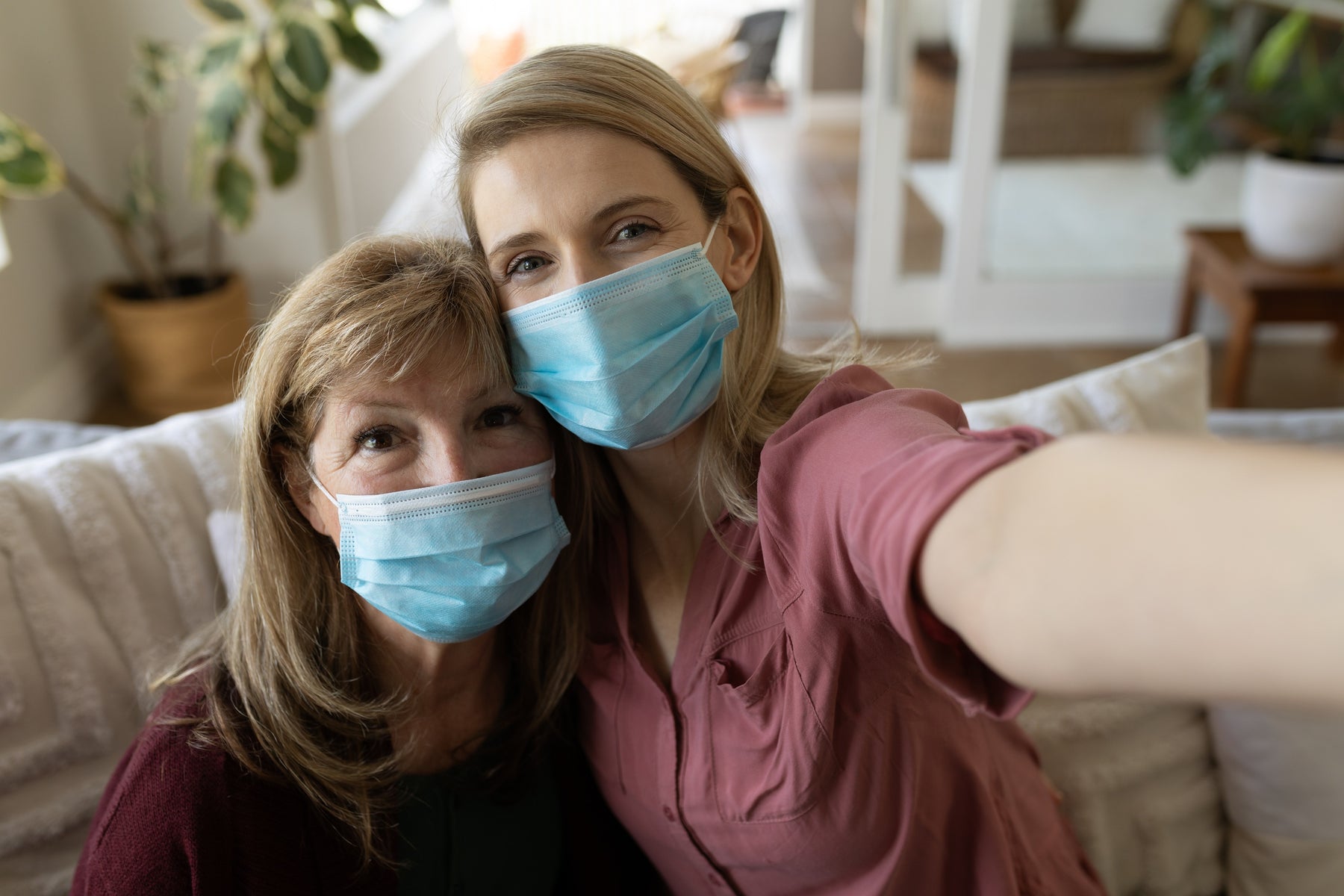 Why Should You Wear A Face Mask At Home
A study conducted in China says wearing face masks at home reduces the risk of catching the virus. A major escalation from the most common advice on the cloth coverings, that is masks should be worn in public when social distancing cannot be practised.
Researchers confirmed that each family had one confirmed case of coronavirus. Whether nuclear or big families. Most person-to-person transmissions occurred within households, the study says. Wearing face masks in the same house was 79% effective at curbing the transfer but only before symptoms emerge. Wearing masks was not protective after the symptoms started.
The daily use of chlorine or ethanol-based disinfectant was 77% effective at curbing transmission in the household. If the first person to become infected had weak immunity, the risk of passing the virus quadrupled. Having close daily contact with the first person infected, such as eating meals or watching television together, had an 18-fold increased risk. Overall, universal face masking not just in public spaces, but also at home is the best way of keeping yourself safe.
Are the Face Masks Necessary?
In the United States, federal officials said face masks were unnecessary for people who are not sick. But as the number of cases rose, the administration urged Americans to start wearing masks when they could not perform social distance.
Initially, doctors thought that there may not necessarily be a change to the spread of the transmission with the mask, but they feel like now that there is an aspect of protection and a reminder of social distancing when you are wearing a mask, so they recommend that individuals wear masks.
Circumstances When It is Recommended to Wear a Mask at Home:
If you are planning to host a small gathering or a meet up with friends, while this time of year is not yet safe in the ways we used to before the COVID-19 pandemic.
Small gatherings are already causing a surge in coronavirus cases across the world. After spending so much time at home to maintain the distance since last year. The prospect of outsiders coming into our homes feels unsettling and also confusing — whether it's family and friends who may want to visit for the holidays or the repair person who is needed to invite in to fix a broken window. Everyone even wonders how much should they worry about those who live in the house.

Whenever you have someone who is coming into your home who is not a member of your immediate household, they should wear a mask. You should wear it, and whoever else is in the house should wear the mask. Wearing masks and maintaining as much physical distance as possible when somebody is coming into your home are the cornerstones of trying to mitigate the risk of transmission.
Either an N95, surgical mask or well-fitting multi-layered cloth mask — no bandanas, no scarves, no gators and no masks with valves. Because those valves are just one-way valves, so they protect the wearer but, the stuff they breathe out is not filtered, so the infectious person is spewing stuff on others.
Suitable products are available with us at Brooklyn Equipment.

If someone in your home comes down with COVID-19 symptoms (including common cold symptoms like a stuffy nose, low-grade fever and a sore throat), you should cancel any plans to gather with others, and let them know you're playing it safe.
It's also a good idea for the symptomatic person — and you — to mask up when in shared spaces until the symptomatic person can get tested. If anyone has any symptoms in the house, you should take it as COVID. The individual should isolate the best they can, use a separate bathroom if at all possible, and try to get COVID tested as soon as possible.
Perhaps keep the mask on for up to 30 minutes after you leave the sick person's space since aerosols may escape the room when the door is open.
Good ventilation is Another Way Out
The safest way is to limit gatherings to the people in your household. If you are going to get together with others, do wear masks and be sure everyone stores them appropriately and then puts them on again. If the meal can be enjoyed outdoors with a limited number of people, that is safer than gathering inside. If the celebration must take place indoors, opening windows can increase ventilation and may lower the risk of transmissions.