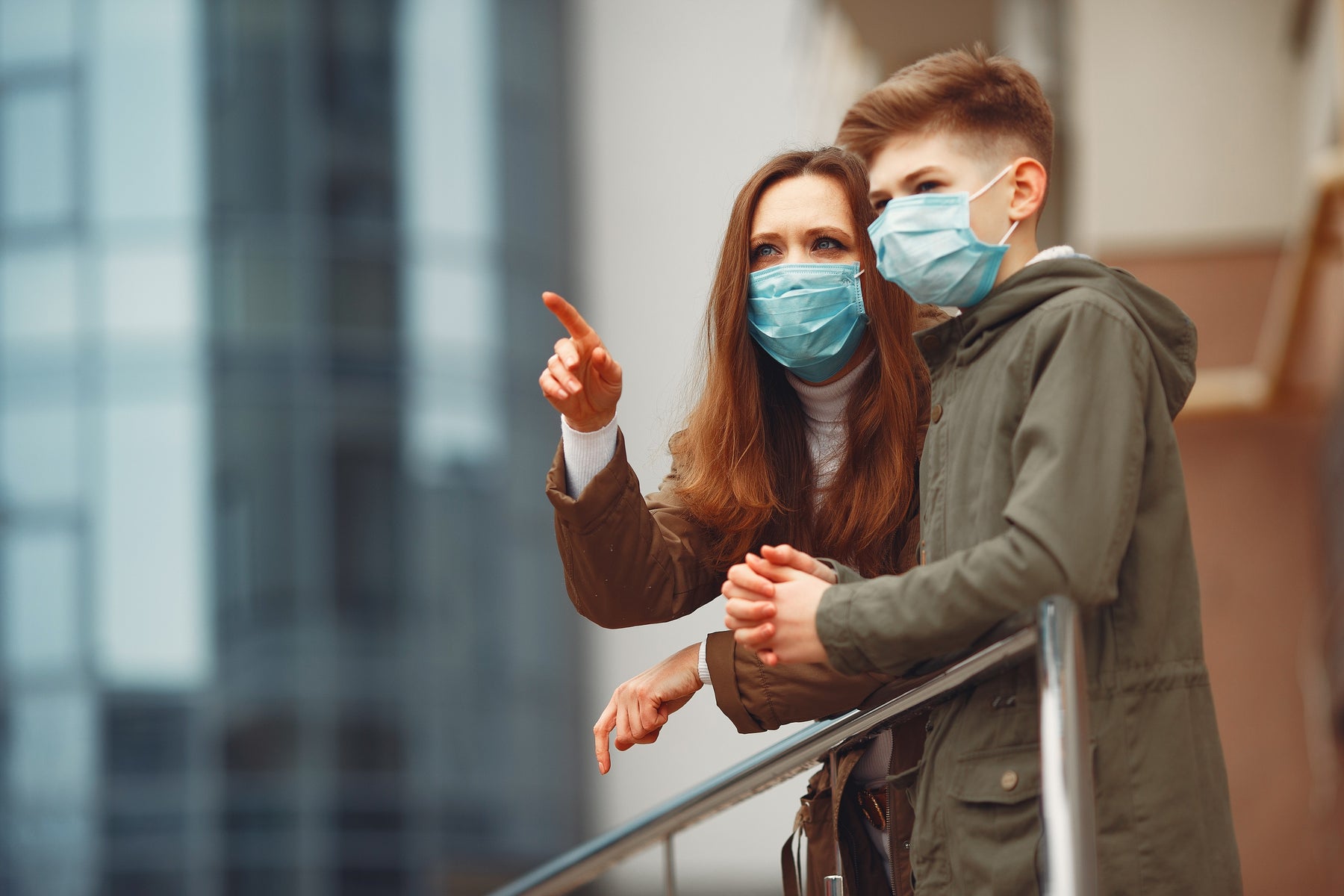 Top 7 Disposable Face Masks You Can Use During COVID 19
As COVID 19 is a pandemic that hopefully shall end soon. Still, some precautionary measures have to be followed. Wearing a mask is a top recommendation by experts to help protect everyone.
There are numerous types of masks available. One must be sure about the differences between all of them before buying to be safe. Some information is here for the ease of the consumer as we offer a wide variety at Brooklyn Equipment.
3ply Disposable Face Masks
The product is a disposable mask but needs to be replaced in time. When it gets damaged or the user feels that breathing resistance has increased. These can be worn effectively beneath a cloth-based mask also if double masking is preferred. Our products are a wrap-around design, provide full coverage and come with a built-in nose bridge fixing strip and flexible and comfortable rope.
This disposable mask can filter airborne particles, isolate droplets and even saliva. It protects against aerosols, liquid splashes, chemical pollutants, dust, automobile exhaust and pollen.
High temperatures and alcohol disinfection may damage the filtering effect of the mask.
You can easily find them with Brooklyn Equipment in a pack of 50 at $0.25 per mask. Further, you can avail more discounts on bulk orders.
N95 Masks
N95 masks are approved and certified from NIOSH the US. These masks include a durable, firm and yet flexible nonwoven polypropylene fibre. They are mostly round, with the protrusion near the top to help cover your nose. Elastic string stretch around your head to hold a mask in place.
There should be a label of N95 on it. N95 masks have strict requirements for pressure drop while inhaling and exhaling. It has to be less than 343 Pa for inhalation and 245 Pa for exhalation. The FDA says N95 masks are not fit for children and people having a beard as it would not be able to secure a tight seal around their faces. N95s are not reusable, one must discard them immediately after use by placing them in a plastic bag.
If you are a healthcare worker or in a high risk-prone area then you must use N95 masks. Due to shortages, these are kept at reserves for front warriors in the pandemic period.
Here, you can easily buy N95 masks in bulk quantity promising the genuine product at an economical price from The Brooklyn-Equipment.
KN95 Masks
KN95 are Chinese standards. According to mask manufacturer 3M, Chinese KN95s equivalent to US N95s. Both are tested at a flow rate of 85 L/minute and for filtration efficiency at capturing salt particles (NaCl). KN95 has not got any standard recognition yet.
KN95 mask looks almost like N95 but, they feature a seam down the middle that makes it possible to fold it in half. It has ear loops to secure your face covering.
The KN95 mask manufacturer requires to run a mask fit test on humans with less than 8% leakage. The pressure drop is less than 350 Pa and 250 Pa for KN95 masks. That makes the breathability standards a bit weak but bearable. Used KN95s showed effective filtration after spraying it with ethanol, air drying and vacuum drying it.
If you are not a healthcare worker or in a less risk-prone area, this one should suffice for you. Therefore, due to shortages, many institutions have recommended the use of KN95.
Here, you can easily find KN95 masks in bulk quantity promising the genuine product at an economical price from The Brooklyn-Equipment.
Surgical Masks
During the pandemic, surgical masks have been in use as a public and personal health control measure against the spread of Covid. In both community and healthcare settings, their use is intended as source control to limit the transmission of the virus and personal protection to prevent infection.
A surgical mask is intended to be worn by health professionals during surgery and certain health care procedures. Evidence supports the effectiveness of surgical masks in reducing the risk.
In community and home settings, the use of facemasks and respirators generally is not recommended, with other measures preferred such as avoiding close contact, maintaining good hygiene and wearing cloth face coverings.
Surgical masks are popularly worn by the general public all year round in East Asian countries like China, Japan and South Korea to reduce the chance of spreading airborne diseases created by air pollution. Surgical masks provide some protection against the spread of diseases, and improvised mask provides about half as much protection.
Kids Disposable Masks
Wearing a mask yourself is significant in preventing the spread of COVID-19, you might be wondering if your child should have a face covering of their own. The short answer is YES.
Children over the age of 2 should be wearing face masks in public, especially in situations where physical distancing is difficult.
While it can be challenging for some parents to get their child to wear a face mask. But it shouldn't be overlooked.
Just like with adults, face coverings are not necessarily as effective in preventing kids from contracting COVID-19, as much as they are in preventing the transmission of it.
One of the most important factors is to find one that fits their face well to help prevent them from fidgeting with it. A kids disposable mask should fit snugly over your child's nose and mouth without any gaps and shouldn't inhibit their ability to breathe comfortably in any.
The only times that it's safe for your child not to wear a mask is inside their own home, while swimming, or when playing outside with other children at a 6-foot distance.
If a child has a developmental disability, mental health condition, or sensory disorder. That can make it difficult to wear a cloth face covering. It may be best to avoid crowded places or social interactions where masks are needed.
We at Brooklyn have the following options:
Fashion Reusable kids masks that come in various designs just the way the kids like.3-ply kid masks are there in shades of purple, pink and green.
Cloth Masks
The effectiveness of a store-bought cloth mask will depend on its construction. You must buy a mask with at least three layers of fabric; ideally, you want that constructed from tight-weave 100% cotton cloth.
A typical cloth face mask is probably at least 50 per cent protective, while high-quality masks could be 80-95 per cent protective, and even low-quality masks made of sleek materials could still be 10-20 per cent protective.
Some store-bought cloth masks come with filter pockets; you can also make cloth masks easily for a filter. You can use folded facial tissues as a filter; slip the folded tissue into the filter pocket. Change the tissue filter daily.
Caution About Vented Masks:
Masks with exhalation valves or vents do not help prevent the person wearing the mask from spreading COVID to others. That is because the vent allows unfiltered air to escape.
Cone Style Masks
The cone-shaped mask enables easy donning and is held away from the nose and mouth for comfort and protection. A malleable nosepiece allows a custom fit. Designed with comfortable, rounded edges. BFE > 99%.
These usually feature an adjustable bridge on the nose. It should not make breathing difficult and easy to put on and remove using the elastic strap.
Cone-style face masks are less effective at containing droplets and spray than cloth face masks constructed of quilting cotton. The cone style is more effective than a bandana.
It is a blend of polyester and acrylic fibres. It is soft, odourless and non-irritating come with a latex-free headband. You can purchase them from us in a pack of 10 at a super economical price.