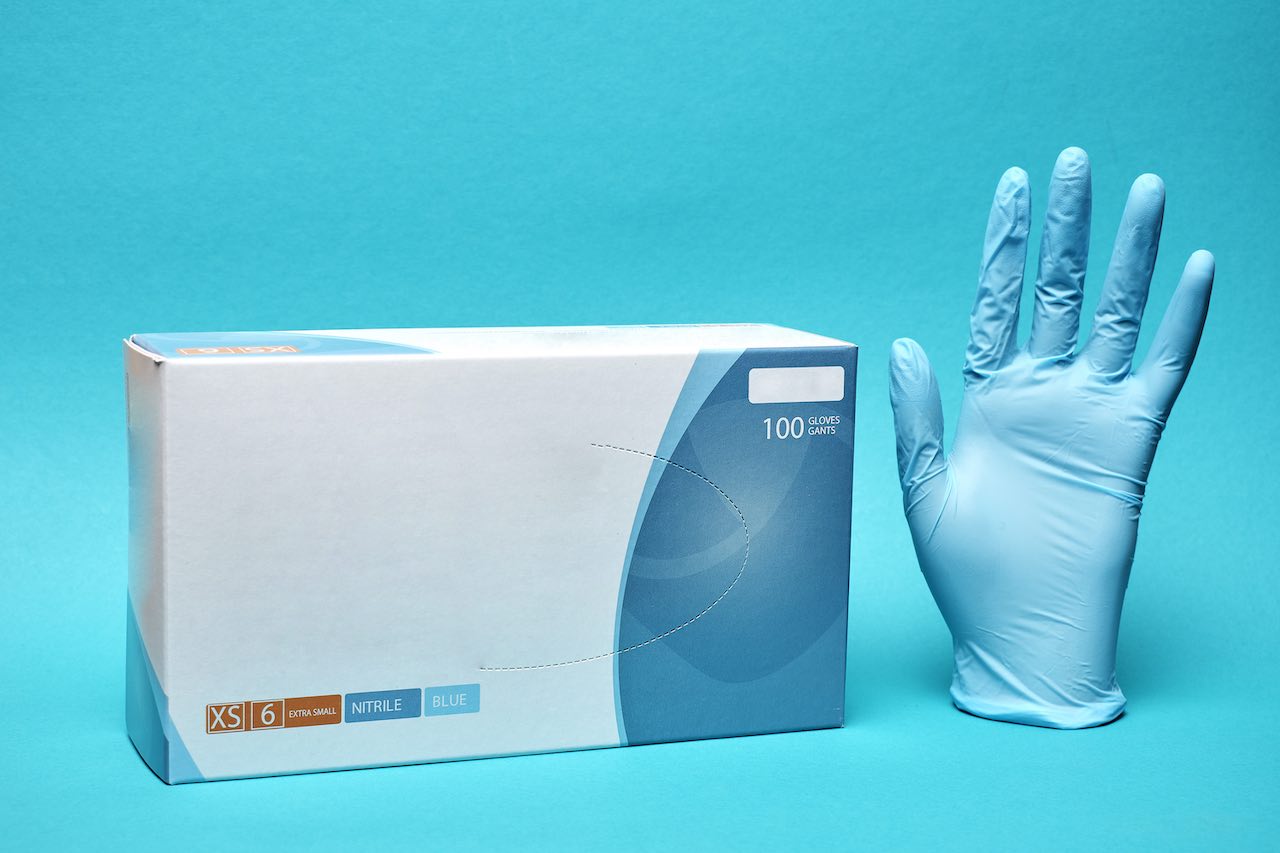 Why there is Glove Scarcity and Glove Price Prediction
Gloves are a type of personal protective equipment (PPE), which protect the wearer's hands against any toxic and harmful elements, including viruses, germs, infections, and some other dirty objects. These gloves are mainly five categories, each of which has its benefits and is recommended under different situations. They are Latex Gloves, Vinyl Gloves, Nitrile Gloves, Neoprene Gloves, and Poly Gloves.
Growing usage of disposable gloves in the medical and healthcare medical sector, increase in the number of surgeries, rising awareness concerning health safety, and new emerging health threats like the COVID-19 pandemic are likely to raise the demand for disposable medical gloves throughout this ongoing phase.
The increasing cases of coronavirus infection have been reported worldwide. Medical gloves, also called disposable gloves, are extensively used by various healthcare experts all over the globe during the examination and other surgical procedures, to limit cross-contamination and decrease germ distribution among patients and caretakers. 
Use of these disposable gloves continues to rise in the pharmaceutical and food industries, as infection control measures are more significant than always, while for the other logistics and retail industries gloves are being used to help protect staff from getting the virus itself. 
With no end to this coronavirus pandemic, global demand for medical gloves and for other types of personal protective equipment is rising at a great pace, leaving manufacturers striving to keep up.
COVID-19 Pandemic causing immense Demand for Medical Gloves
The COVID-19 pandemic reaching across nations and territories has caused a tremendous impact on people's lives. Beginning as a health crisis, it also caused some serious threats to the global economy. This outbreak of COVID-19 has driven a huge rise in demand for disposable gloves all over the world. There is a lack in supply, as the demand has outpaced the production for disposable gloves, which leaves various hospitals and clinics running out of gloves. 
As the pandemic began, many buyers panic ordered, leading to the shortage. Several frontline doctors and nurses face shortages to such an extent that they were constrained to re-use disposable gloves, endangering the lives of patients and themselves.
WHO (The World Health Organization) exported millions of medical gloves to various countries, still the supplies are draining rapidly owing to the rising COVID-19 cases. The need for medical gloves has grown quickly in various countries like the UK, the US, China, India, Italy, and Iran, due to the explosion of the COVID-19 pandemic.
To meet this growing global demand, the WHO predicts that the industry must increase its production by 40 percent. This also involves lifting restrictions on the export and distribution of personal protective equipment and other necessary medical supplies. WHO is helping secure supply chains in delivering critical supplies to countries in urgent need.  
Significant factors that contribute to the Gloves Scarcity during this projection period:
An outbreak of Pandemic Diseases

Awareness raised towards Personal Hygiene

Preference for Nitrile Gloves

Increase in Cleanroom Technology

Growing Demand
Some Major Factors Causing Glove Price Prediction:
As the entire world is aware of this ongoing pandemic COVID-19 which has put intense pressure on the production and supply of PPE. 
Just as there is a global shortage of masks and other disinfectant products have increased the prices of those products, so is the case with the single-use gloves that have now become increasingly difficult and expensive during the pandemic. Discussed below are some major reasons for this price prediction:
1) Cost of Production and Capacity
Despite the glove manufacturers are producing at their best highest output, still, the increased glove demand extends to far outpacing the global supply availability.
There is a shortage of workers in glove production, because of health and social restrictions concerning the pandemic, which in turn results in increased product prices. Companies are implementing COVID-19 examination to prevent the spread of the virus in their facilities to avoid lockdowns, otherwise, this could affect thousands of workers and lead to more shortages without work.
2) Raw Material
Another big reason for price prediction is the shortage of raw material for gloves and the interruption during the supply or production of other materials such as packaging components due to the global lockdown.
The worldwide deficiency of nitrile gloves is prognosticated to remain for more than a year until the first half of 2022 because of the lack of raw materials, which has become insufficient for current demand levels. 
Developing new factories to manage the increasing demand for gloves can take up to 18 months to become functional.  
3) Demand and Supply
Since the origin of COVID-19, there has been around a 40% rise in the global demand for medical gloves. This supply and demand crisis has resulted in a shortfall of billions of disposable gloves. The reason for this is that the demand has exploded beyond the limit while the supply is rising incrementally. 
Prices of products will remain significantly higher till the time there is far more demand than supply. Net profits are reported to be higher than in previous years. This demand-supply irregularity of the glove industry is expected to normalize after the year 2022.
4) Third-Party Dealers and Investment Partnership 
Social media today is flooded with numerous third-party dealers selling gloves at expensive prices to all those desperate buyers to buy from them, for their business to stay functional. Some firms are even offloading rejected quality stock which they are unable to sell directly to hospitals and governments without any legally required export paperwork.
Several investment firms are financing glove purchasing agreements in return for a large profit share, which again adds up to the driving total glove cost. 
All these factors are the reason that medical gloves have seen a dramatic rise in cost throughout 2020. 
Conclusion:
Medical glove use is a measure to protect patients and the environment. besides the traditional approach, we need to think differently and implement diverse techniques to satisfy the increasing demands for gloves.
Health systems today are struggling to fight COVID-19, the operational problems include the protection of the health workforce and prevention of transmission. It is essential to prioritize these health issues and adopt best practices to ensure the accessibility, availability, and utility of PPE resources such as medical gloves in an efficient way. 
Most importantly, we all have to extend our help and support each other, work together for our survival, without blaming one another.