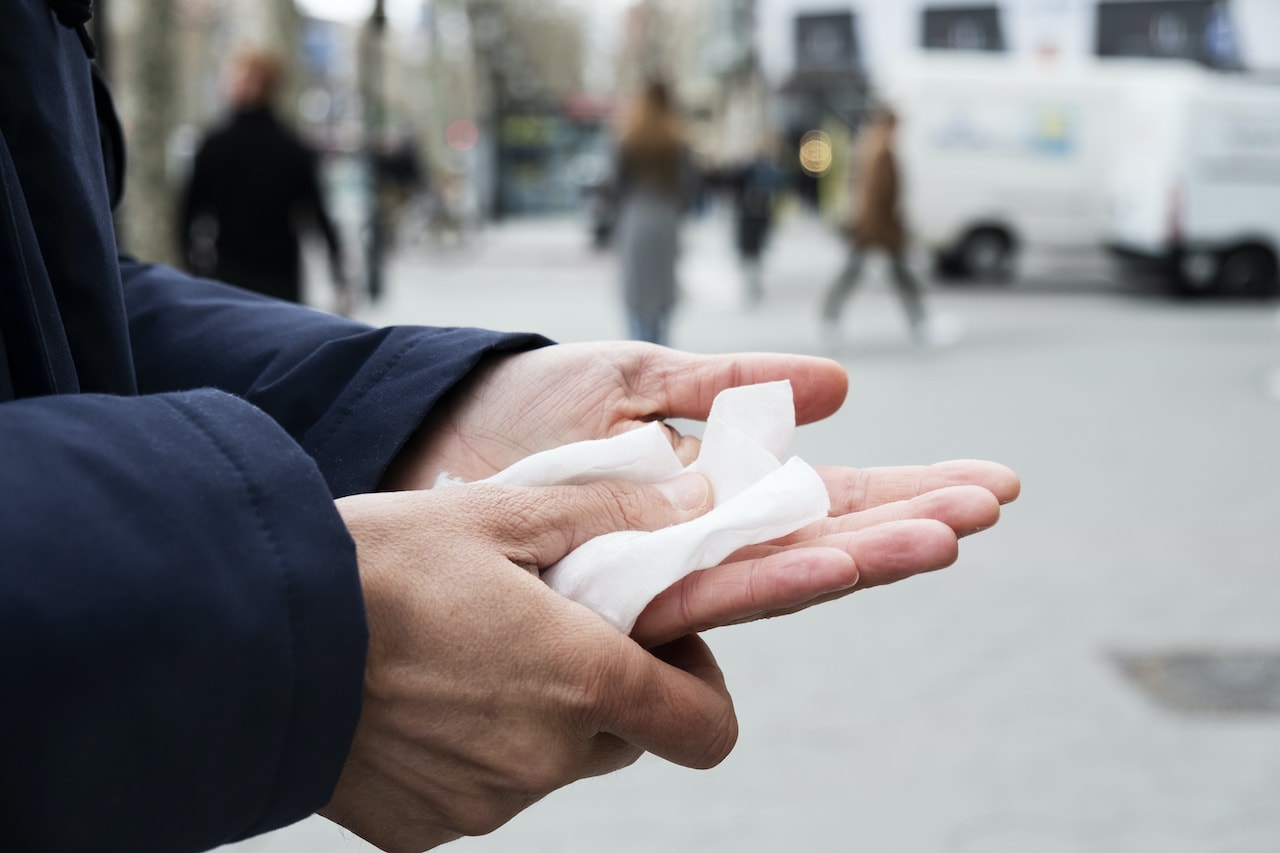 Top 7 Sani Cloth products you can buy online
When it comes to the cleaning and maintenance industry Sani Pro stands as a world-class solution all around the globe. Sani Pro is a completely integrated cleaning chemicals designer, marketer, manufacturer, exporter, and representative of top leading brands.
Sani Pro products provide an effective system to satisfy all your general cleaning, disinfecting, and sanitizing needs. The wipes offered by us are a safe, economical, and effective alternative to gels and liquids. Our solutions help you increase compliance and efficiency, as well as customer and employee satisfaction.
No matter what your industry is, you need to make sure your facility has a fresh, clean, and healthy environment for yourself and your employees along with your guests. We offer disposable wipes for enterprises seeking more reliable and convenient options to conventional cleaning, disinfecting, and sanitizing methods. 
We have absolute confidence in the quality, dependability, and efficiency of our products and services. We provide premium class and innovative products, with a promise to the future with our extensive research and development.
Best Sani Cloth Products that you can Buy Online:
Listed below are some of our most effective products that can be the best match for your cleaning, sanitizing, disinfecting, and hand hygiene challenges:
1) Sani-Cloth Germicidal - Disposable Cloth HB Wipes
Sani-Cloth HB Wipes are efficient germicidal wipes that kill the Hepatitis B virus and around 100 other organisms. They are mainly used for disinfecting non-porous hard surfaces and is also beneficial against Methicillin-Resistant Staphylococcus aureus. (MRSA), Vancomycin-Resistant Enterococcus Faccalis (VRE), and HIV-1.
This product is ready to use instantly, it needs no measuring or mixing and can eliminate the hazards of airborne sprays in critical care areas where control of cross-contamination is of top importance. Sani-Cloth Super is an EPA approved product that is alcohol-free and effective against 100 microorganisms.
2) Sani-Professional No-Rinse Hand Wipes
Sani-Professional No-Rinse Hand Wipes provide better hand hygiene in your facility while securing staff. This product makes sure that hands are maintained clean and hygienic throughout the day to avoid any contamination with germs or bacteria.
Sani-Professional hand wipes are packed in portable canisters that can be placed around your facility to promote good hand hygiene. These hand wipes are effective against 99.99% of bacteria on hands within 15 seconds. They eliminate some of the most prevalent foodborne pathogens and bacteria like E. coli, Salmonella, and Listeria.
3) Sani Professional Instant Sanitizing Wipes
Sani Professional Instant Sanitizing Wipes are the no.1 hand wipes used in healthcare with around 70% Ethanol. These wipes are proven to be 99.99% effective in just 15 seconds against the top foodborne pathogens.
These are NSF certified and 2013 FDA Food Code compliant and work more effectively than gels in removing dirt, germs, and bacteria from hands. They are gentle on hands moreover contain moisturizing, healing natural aloe, and Vitamin E that keeps your hands soft and smooth. Ideal for use in supermarkets, food services, schools, homes, and airports or when you need extra hand hygiene protection, or when soap and water are not readily available.
4) Sani-Cloth Bleach Germicidal Disposable Wipe
Sani-Cloth Bleach Germicidal Disposable Wipe is EPA registered and pre-moistened disinfecting wipe that can be used instantly. It is infused with a bleach solution that is equivalent to a 1:10 bleach dilution. Perfect for use in healthcare environments to disinfect and sanitize hard non-porous surfaces. These pre-moistened wipes with high fluid capacity are soft to get into holes and corners of any equipment.
These disposable wipes are effective against 38 microorganisms within 4 minutes that include: Escherichia coli, Pseudomonas aeruginosa, Methicillin-Resistant Staphylococcus aureus (MRSA), Streptococcus pyogenes, Influenza A virus/Hong Kong, and Human Coronavirus Strain 229E.
5) Sani-Cloth AF3 XL Germicidal Wipe
Sani-Cloth AF3 XL Germicidal Wipes are EPA registered disposable wipe that is pre-saturated with a quaternary disinfectant cleaner. These germicidal wipes are effective against 30 microorganisms in around 2 minutes. Perfect for daily use in fast-paced environments that demand quick contact times and extensive coverage of microorganisms.
Recommended using in hospitals and critical care areas where control of dangers of cross-contamination between touched surfaces is of utmost importance. Fast-acting (under 5 minutes) and 100% alcohol-free.
6) Sani-Cloth Plus Germicidal Disposable Wipe
Sani-Cloth Plus Germicidal Disposable Wipes are sanitary cloth wipes that are ideal for use in alternative care environments like birth centers, physician offices, midwifery home births, dental offices, and any locations demanding surface sanitation. 
These wipes are pre-saturated with the exact amount of germicidal solution. They are compatible with a wide range of solid nonporous surfaces and accessories in healthcare environments and have the strength to kill pathogenic organisms including the H1N1 influence virus.
7) Super Sani-Cloth Germicidal Disposable Cloth
Super Sani-Cloth Germicidal Disposable Cloth is a disinfectant for use on hard, non-porous surfaces and patient care equipment. These wipes come pre-saturated with the correct amount of germicidal solution and are effective against 50 microorganisms in 4 minutes. Ideal for disinfecting high-risk areas like doctor and dental offices.
Super Sani-Cloth Disposable Cloth is bleach-free, latex-free, and phenolic free and can easily kill any bacteria, germs, and yeast. 
To Conclude:
Sani Professional assists busy departments clean, sanitize, and disinfect with speed and efficiency resulting in enhanced compliance, program flexibility, and a healthier bottom line. Our vision is always spinning around the customer's success that would ultimately reflect our success. So, by carefully listening to our customers, we give them not just the right, but also the best that is possible.