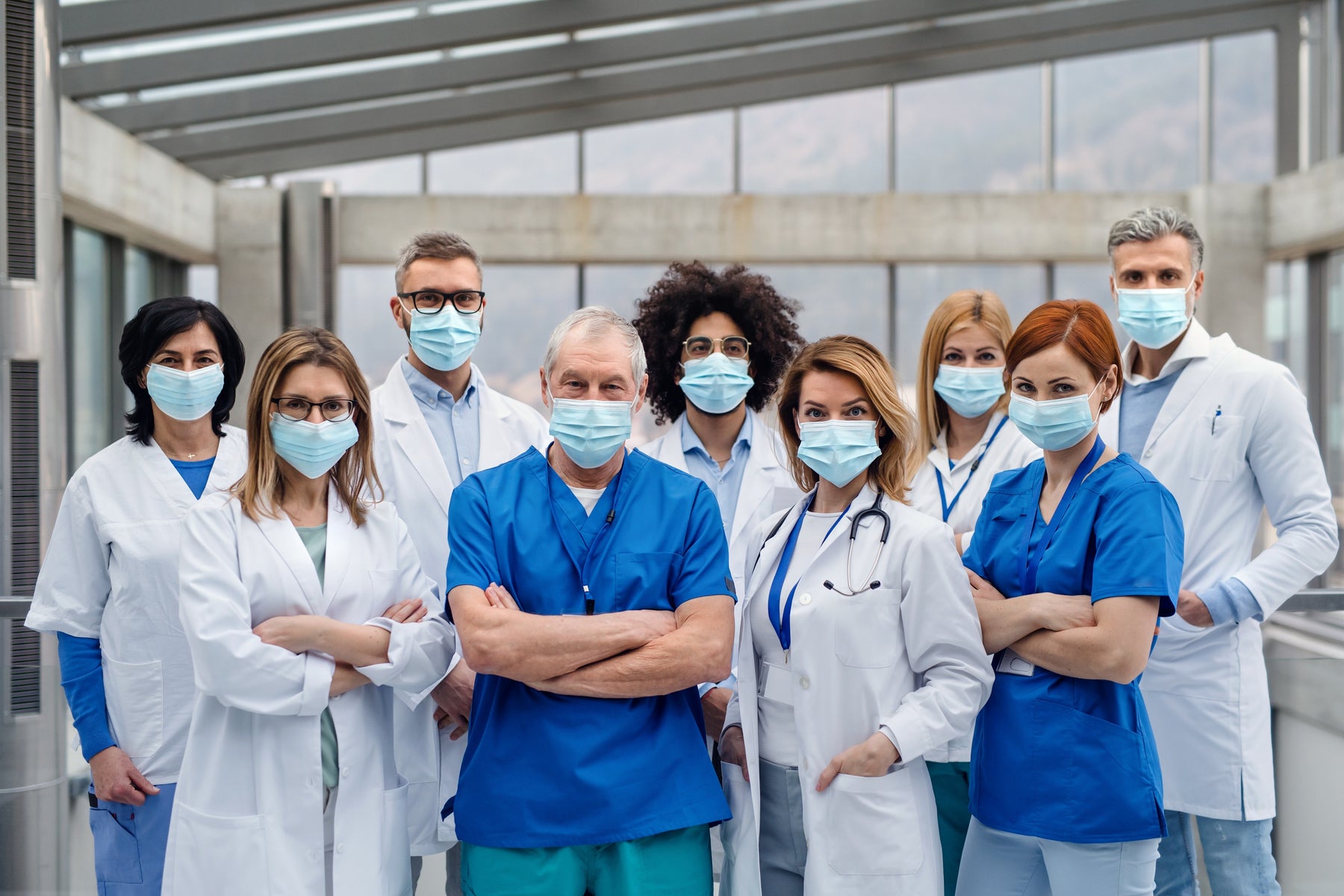 Top 12 Face Masks To Protect From Covid19 Corona Virus
Face masks have already become a part of our daily life since the COVID-19 era. Still, they should be carefully selected with care to effectively prevent the further spreading of COVID-19.
A research team in the US investigated the filtration efficiency of different types of masks that both the public and professional wear. They discovered that certain face masks could be about 79% effective at blocking particles that could carry the virus when it is worn properly.
Written below are top facemasks that are mostly worn during COVID-19:
VIDA Protective Mask
The VIDA Protective masks only prevent the spread of COVID-19. The CDC recommends that people wear these face masks in public since maintaining a physical distance of at least six feet is not always certain. The VIDA Protective mask is one of the most purchased masks. The mask is made from two layers of 100% cotton and a multi-layer filter with adjustable straps.
KN 95 Disposable Face Masks
Two of the most important face masks criteria that the CDC laid down is that "it must tightly fit against your face and should multiple layers of fabric." KN 95 Disposable Face Masks certainly met these standards since they possess adjustable ear loops and are produced with three fabric layers. The mask also has an antimicrobial coating with a padded nose bridge insert.
Adidas Face Mask
Almost all states ensure that gym-goers wear face masks while they exercise. Even the CDC also recommends wearing a face mask while exercising outdoors since practicing social distancing is not certain. The Adidas Face Mask is one of the best face masks to exercise because of its breathability and high-quality polyester fabric. Adidas masks are produced from 40% recycled materials and also comes in a one-size-fits-most. 
Crayola Kids Face Masks
You don't have to worry much about which stylish, safe and comfortable facemask your kids will wear to school since many institutions mandate students to wear face masks during school hours. Crayola released a collection of reusable and machine-washable face masks for kids in collaboration with School MaskPack, all having great stylish and fun designs. Crayola masks come in packs of five and can properly fit kids between three and eleven. They are also colour-coded for every day of the week.
Dr Talbot's Disposable Kid's Face Mask
The CDC recommended that children that are older than two years of age should wear a face mask in public to reduce the spread of Coronavirus. However, you don't want to purchase reusable face masks for your children since they can mistakenly misplace them. You need not worry because Dr Talbot produces disposable kids' face masks that are sold in a pack of 10. The face masks possess soft ear loops, with three filtration layers and an adjustable comfortable-bend nose clip.
Visaprint Kids Face Masks
Most health professionals stated that buying a child-friendly face mask may likely boost kids' compliance with wearing a face mask. Therefore, Vistaprint makes options of kids' face masks with stylish, fun, and colorful designs and patterns, such as splatter paint, pineapples, and a puppy face. The face masks are reusable and enable the filter to be inserted.
Rails Non-Medical Face Masks
Some companies follow an extra philanthropy element with their face mask offerings by freely donating to relief funds or donating personal protective equipment to healthcare workers. Rails sell their non-medical face masks in packs of five, and for every pack sold, one face mask is donated to the essential workers. The Rails non-medical face masks are reusable masks that are produced with assorted fabrics such as cotton.
Old Navy Triple-Layer Cloth Pleater Face Masks
Health professionals recommend that you have to keep several masks on hand. Hence, you can wear reusable face masks since they can be washed regularly. Old Navy sells a pack of five and ten masks in over 20 different pattern collections, ranging from Tie Dye Cool to Pink Camo. The masks are three-ply and 100% cotton; they are also made from excess fabric used in Old Navy's parent company, Gap Inc's factories.
Hedley & Bennett's Wake Up and Fight Mask 
This mask is one of the most common and sought after a face mask, but it is hand washed. It has adjustable elastic ear straps, filter pockets, and a metal nose insert. They are produced from breathable cotton and polyester fabric blend, and it also has a name tag sewn into each of them.
Maxboost Fabric Face Mask
Maxboost's stylish black face masks are also common among Shopping readers. They are produced with two layers of fabric and are sold in a pack of three. They also have adjustable earloops and a nose bridge wire to stop it from slipping. They come in two sizes, which are: Unisize-M/Large and Extra-large.
Anthropologie Sanctuary Lightweight Reusable Face Masks
This year, many common brands and retailers have been focusing on producing and selling face masks online. These machine-washable, cotton face masks manufactured by Anthropologie are sold in packs of five. All sets include different patterns and colors, enabling you to wear various designs depending on your outfit.
Onzie Mindful Masks 
Onzie's Mindful Masks are produced from the upcycled, multi-layered fabric used in its yoga clothing. The fabric has a comfortable fitting; it is elastic, stretchy, rapid-drying, and breathable. It also possesses elastic ear straps and must be hand-washed and hung under the sun to dry.
Final Thoughts 
Face masks are now part of us during the COVID-19, and we need to wear them always so we can stay safe. However, you need a trusted and reliable to get these masks. An excellent place to get your face mask is 
Brooklyn equipment
. You can not only get the best facemask you need but can also list your facemasks on their website if you are a supplier.