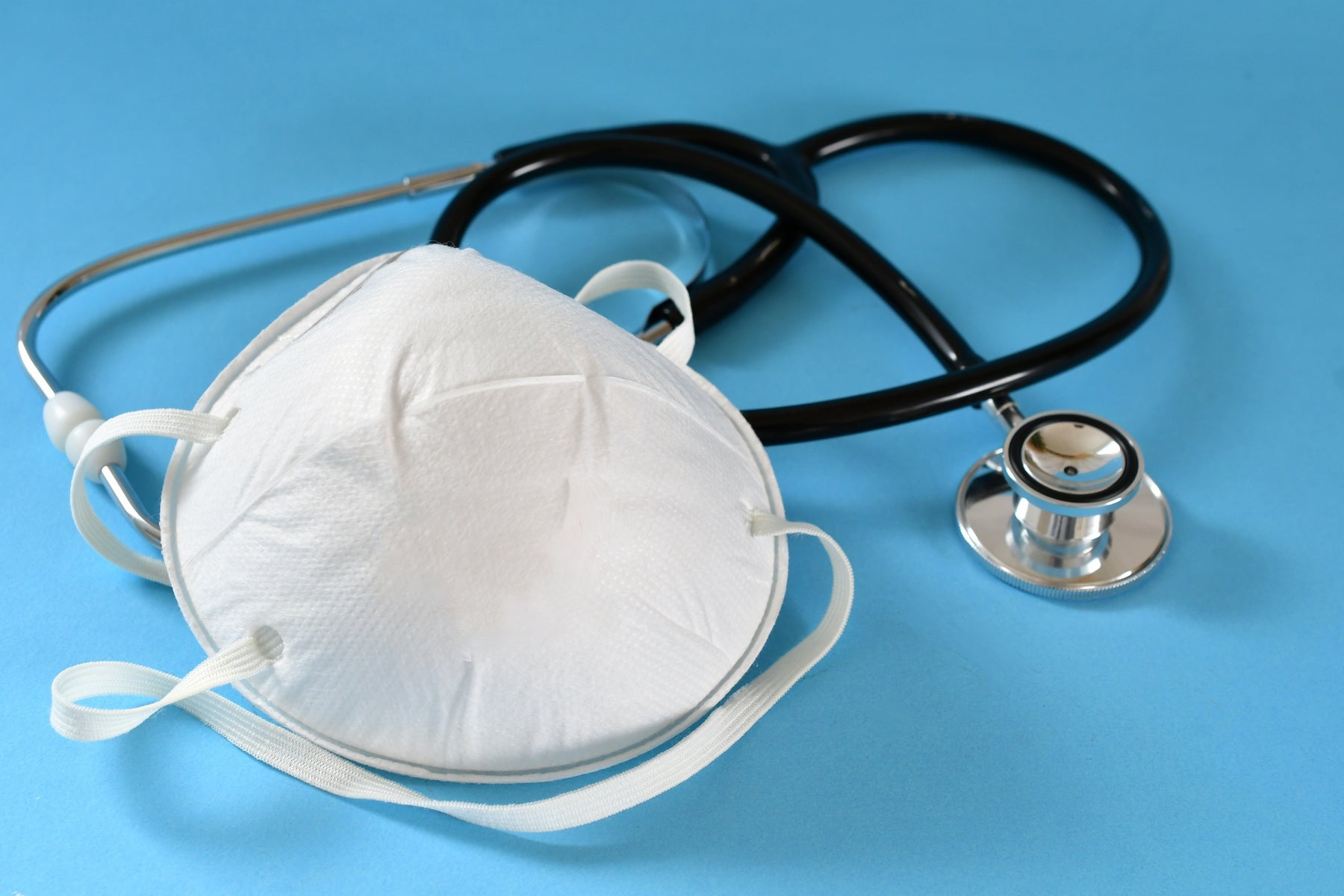 Top 10 N95 Masks and Respirators Manufacturers in the World
Since the coronavirus outbreak started in China and then became a major outbreak across the globe early last year, the world's top 10 N95 mask manufacturers have experienced a significant increase in their respiratory protective products' sales. Because the world is afraid of being infected with the coronavirus, everyone is looking for ways to protect themselves. This fear has become one of the major factors causing the unusual growth of the worldwide N95 respirator mask market with the first six months of 2020.
Regardless of some of the healthcare officials' claim that healthy people don't have to wear facial masks to protect themselves from being infected by the coronavirus, the worldwide demand for N95 masks keeps increasing significantly, thereby boosting the sales of some world's biggest N95 mask manufacturers in 2020.
Top 10 N95 Mask Manufacturers  
Brooklyn Equipment 
This organization is one of the top marketplaces for buying unique safety products in the United States. It is located in Brooklyn, New York and allows manufacturers and merchant lists their products on its website. Examples of products supplied by Brooklyn equipment include face masks, hand sanitizers, gowns, face shields and so on. 
3M
3M is an American multinational conglomerate company that operates in the following industries: health care, worker's safety, and consumer goods. It is one of the world's biggest producers of surgical masks, attached face shields, and N95 masks. As demand keeps increasing from healthcare professionals and first responders battling with the COVID-19 pandemic, 3M Co hoped to rapidly increase U.S. monthly production of N95 respirator masks to about 50 million in June last year. Besides, this year, the company also hopes to manufacture about 2 billion N95 respirators worldwide.
Honeywell
Honeywell is undoubtedly one of the world's top 10 N95 mask manufacturers, and its headquarters is situated in Santa Ana, CA. It is a leading global brand in personal protection equipment (PPE) products for various working environments like welding, chemicals, airborne particulates, vapors and gas, and contamination. Some of its most selling and popular products include N95 masks with and without valves, non-disposable respirators, and mask filters and cartridges.
Kimberly-Clark Corporation
Kimberly-Clark Corporation is a U.S. health and hygiene company that produces and offers personal care and consumer products. The company majorly produces incontinence care products, tissues, diapers, surgical gowns, paper towels, and disposable face masks. Kimberly-Clark's major products such as surgical and N95 masks, procedural, face veils, filter, pleated, and children's masks, are sold worldwide.
Ambu
Ambu A/S is a Denmark-based company involved in the development, manufacture, and marketing of diagnostic and life-supporting devices for healthcare centers, hospitals, and rescue services. The company's operations are formed into three business aspects: Patient Monitoring and Diagnostics, Emergency Care, and Anaesthesia. Ambu provides lots of products ranging from face masks and laryngeal masks, resuscitators, and the single-use flexible intubation scope for clinics, hospitals, and ambulance services. 
BD
BD is a worldwide medical technology company situated in New Jersey, United States. It is involved with the development, manufacturing, and sales of lots of diagnostic products, medical supplies, laboratory equipment, and devices. Their key products are medication management, diabetes care advancement, medical supply management, infection control, and other goals all through the healthcare system.
Prestige Ameritech
Prestige Ameritech is a top domestic manufacturer of surgical masks and respirators in America and one of the top respirator mask manufacturers worldwide. Aside from facemasks and respirators, Prestige Ameritech also produces medical goggles, surgeons' masks, and other products. Prestige Ameritech products are only sold in the United States.
Alpha Pro Tech
This American tech company is involved in developing, manufacturing, and marketing a series of disposable protective clothing and infection control products for the industrial, cleanroom, pharmaceutical, medical and dental markets. It is also one of the world's suppliers of N95 respirator masks and sells veils, masks with and without shields, and other medical personal protective clothing.
Louis M. Gerson Company, Inc.
The tech company is one of the top medical suppliers in the world. The company produces spray socks, dispensers, strainers, bags, tack cloth, filters, spreaders, respiratory masks, and other related products. Presently, the Gerson Company has manufacturing abilities both in U.S. and China. The company is also ISO 9001:2008 certified for respiratory protection equipment used for medical and industrial purposes.
Teleflex
Teleflex Incorporated is a top manufacturer of medical technology products and one of the world's best manufacturers of a respirator mask. They are involved in designing, developing, manufacturing, and supplying single-use medical devices used by hospitals and healthcare providers for diagnostic and therapeutic procedures in surgical applications and critical care. The company has about 30 manufacturing sites globally, with manufacturing operations located in the Czech Republic, Germany, Malaysia, Mexico, and the United States.
Future Trends of Global Respirator Masks Market
The slight change towards disposable devices in developed countries is one of the significant disposable respirator mask market trends, which will greatly influence the market growth. Disposable masks abolish the need for product sterilization and also decreases cross-contamination with other reusable products. They are also economical and helps prevent contamination and decrease hospital stay.