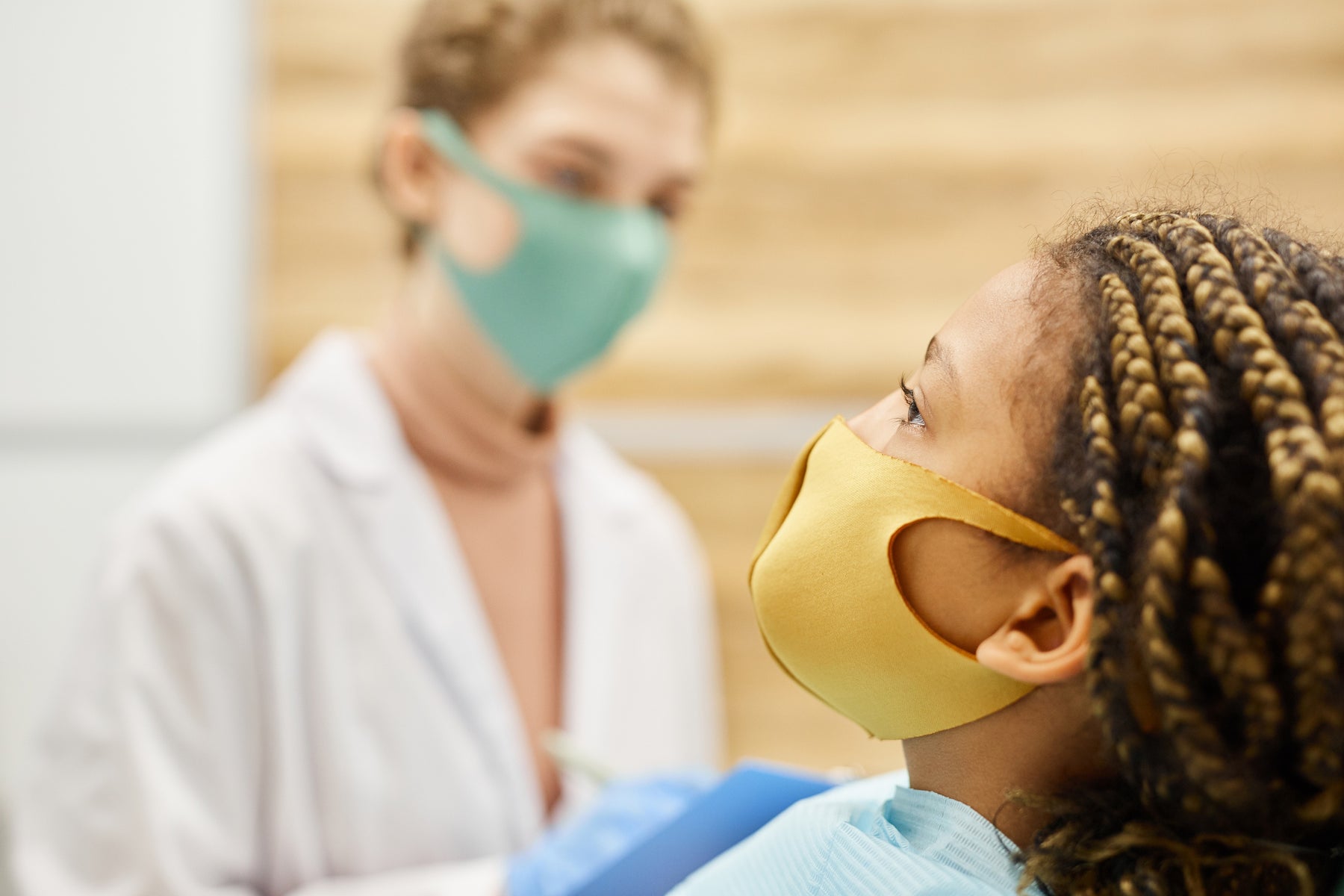 What People With Asthma Need to Know About Face Masks
Face masks have become an essential tool in our fight against Covid-19. However, wearing a face mask may raise many questions for people with asthma.
Why Do We Need to Wear Face Masks During the Pandemic?
Physical distancing helps slow the spread of COVID-19. It can spread through droplets from nostrils or mouth when you are in close proximity with someone, or less than 6 feet (2 meters). However, it might spread in other ways too.
Should People With Asthma Wear Face Masks?
A face mask may not be best for everyone. These people should not wear face masks:
Kids under the age of 2 years
Anyone who has a trouble breathing
Anyone who is unconscious or is unable to help themselves, or can't remove the mask on their own.
Some people with asthma may experience discomfort or have trouble breathing while wearing a face mask.
If you can't wear a mask because of severe asthma or breathing distress, protect yourself from COVID-19 in other ways:
Stay home whenever possible.
Ask others to shop for you, or use delivery services or pickup whenever possible.
When in public, keep a distance from others (physical distancing, about 6 feet).
Avoid or limit close contact with people who are sick, and wash your hands as often as possible.
Avoid going to crowded places as much as possible.
Avoid travelling that is unnecessary.
Clean and disinfect your home and car regularly, especially the items you touch often.

Pollens can also trigger asthma. When it gets hot, be cautious while wearing face masks during hot weather or when the pollen count is high. Consider going out when pollen counts are lower or during the day when temperatures lower down.
Exercise is extremely important for people with asthma. But wearing a mask while exercising may make it hard to breathe. If you are outside on a walk or in a park with few people, you probably wouldn't need to wear a mask. Try working out at home instead of going to a gym or exercise class.
 There are many options available in cloth face masks. You can opt for disposable or reusable face masks available at many major retail stores or online, or you can make it of your own. Fabric made from 100% cotton, such as heavy-duty quilt fabric or a knit T-shirt, can be kind of effective.
Finding a mask that is comfortable and provides the best protection is important. Some important recommendations are as follows:
Masks made with multiple layers of fabric
Masks that fit snugly against the sides of your face without any gaps
Masks that cover your nose, mouth, and chin
Masks that have inner filter pockets
Masks with a metal strip or nose guard to keep the air from leaking out
Using a mask that fits better or brace over a disposable or cloth mask to prevent the air leaking out of the sides and top
Wearing one disposable mask underneath a cloth mask
Children of two years and older can wear a mask that is made for children to ensure a snugness without any gaps
Do not choose masks that:
Are made of fabric that makes it hard to breathe, such as vinyl.
Do not wear two disposable masks at a time or combine it with a KN95 mask or any other mask.
Follow these steps while putting on and removing a face mask:
Wash your hands thoroughly or use hand sanitizer before putting on a face mask.
Avoid touching the face mask while wearing it.
If your face mask gets damp, replace it with a fresh one.
Remove the mask by the ear loops or ties, try not to touch the parts of the mask that touch your face.
Wash fabric face masks in hot, soapy water right away. Throw away disposable masks immediately.
As for the people suffering with asthma, wearing a face-covering may not be an issue if it's just mild or controlled. However, it can be an issue if you have severe asthma attacks.
If it's still an issue for you, you can protect yourself in several ways:
Stay home as much as possible.
For groceries, you can try home delivery services.
Avoid going out unless it's very necessary.
When going out, keep a distance from other people (about at least 6 feet).
Wash your hands often.
Asthma attacks can be fatal. If you're experiencing symptoms of severe asthma attacks, please seek medical help immediately.