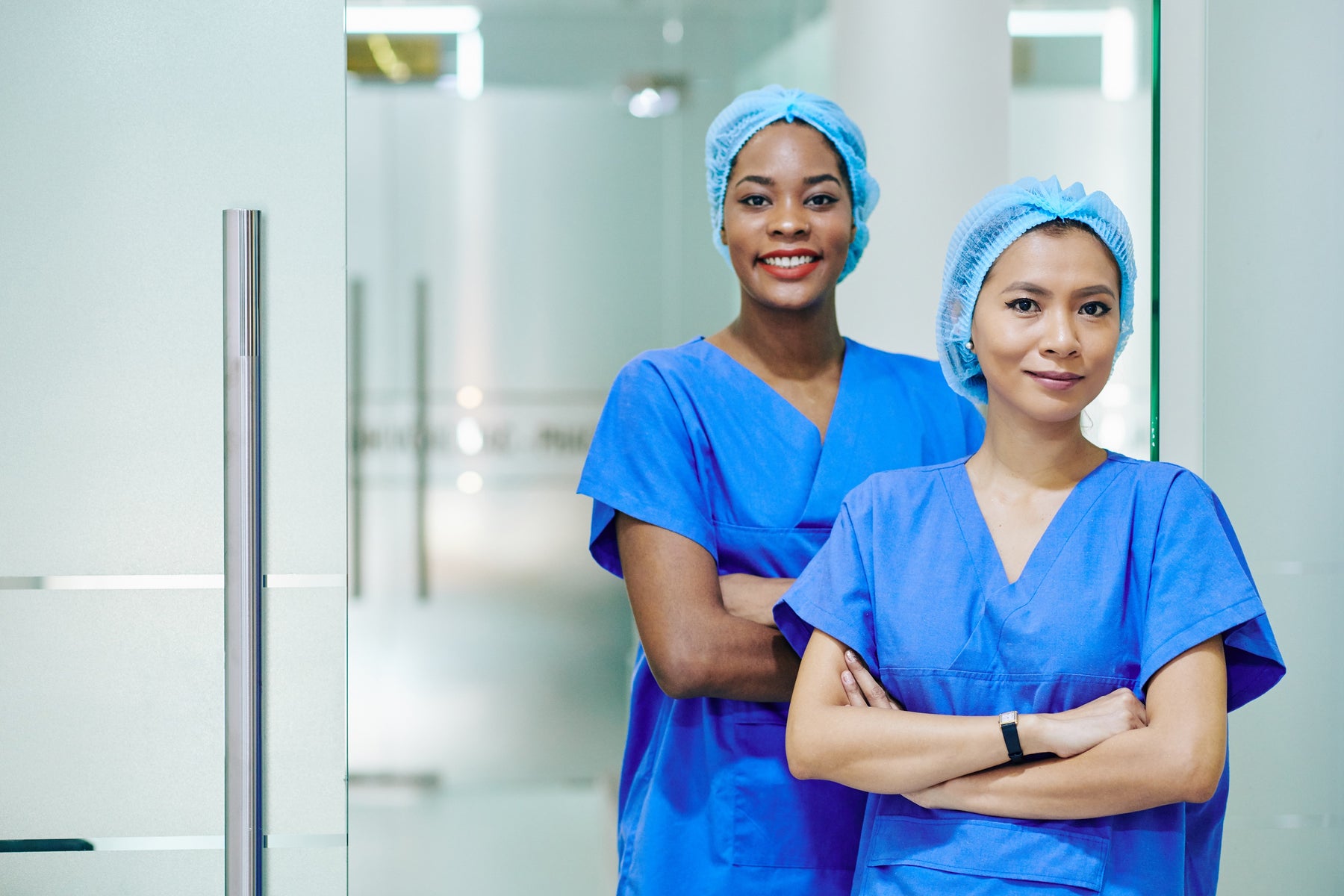 Top 10 Gowns and Accessories to Use During COVID-19 Pandemic
Recently, the Food and Drug Administration (FDA) authorized the emergency use of specific personal protective equipment to address the chronic increase in the cases of COVID-19 pandemic. The FDA mandated healthcare personnel to use the following otherwise-unapproved protective gear, because it is a sufficient, approved, and available option during the Coronavirus public health emergency.
These gowns and other protective apparel are authorized under the emergency use authorization when planned for use by the health care personnel in health care settings.  Also, this approval is in alignment with the Centers for Disease Control and Prevention suggestions to protect personnel and patients from Coronavirus transfer or minimize risk-level situations. 
Below are the top 10 gowns and accessories to use during the coronavirus pandemic alongside their FDA requirement.

Gowns
Surgical Gowns
Surgical gowns are been regulated by the FDA as a Class II medical device that requires a 510(k) premarket notification. A surgical gown is a personal protective garment worn by health care personnel during any surgical procedures to protect both the health care personnel and patient from the transfer of body fluids, microorganisms, and atmospheric pollutants. Due to the controlled nature of surgical procedures and critical zones of protection, national standards have been analyzed. 
Surgical Isolation Gowns
Surgical isolation gowns are used if there's a medium to high infection risk and a requirement for more prominent critical zones than the typical surgical gowns. Also, surgical isolation gowns are regulated by the FDA as a Class II medical device that needs a 510(k) premarket notification. 
Non-Surgical Gowns
Non-surgical gowns are Class I equipment that is excluded from premarket review. They are worn to protect the wearer from transferring microorganisms and body fluids in low or minimal-risk patient isolation situations. Non-surgical gowns are not to be worn during any surgical procedures, invasive procedures, or during a medium to high risk of contamination. 
 FDA Requirement for Gowns
Only non-sterile, disposable patient isolation gowns are suitable for taking care of Coronavirus patients.
There are four defined levels of protection tested to meet ANSI/AAMI PB70, and they are:
Level 1: Minimal risk, i.e., to be used during standard isolation, primary care, a cover gown for visitors, or in a typical medical unit;
Level 2: Low risk, i.e. to be used during suturing, blood draw, in a pathology lab or the Intensive Care Unit (ICU).
Level 3: Moderate risk, to be used when inserting an intravenous (IV) line, and during the arterial blood draw, in the Emergency Room, and also for trauma cases.
Level 4: High risk, to be used during lengthy fluid intense procedures, surgery, especially when pathogen resistance is required or infectious diseases are suspected (non-airborne).
ACCESSORIES 
Ventilators
A ventilator's purpose is to pump air with extra oxygen into patients' airways when they have difficulty or unable to breathe properly on their own. If the lung's function has intensely deteriorated either because of an injury or an illness like Coronavirus, such patients may need a ventilator. Also, it is used to support patient breathing during surgery.
Requirements 
It must be invasive, portable, have high acuity, and also be battery operated ventilators.
Example of models includes GE Carescape, Puritan Bennet 840, Maquet Servo-I, Viasys Avea, Hamilton G5, Drager Evita, and GEinvent.
Covid-19 Test Kits
The FDA offers emergency use authorizations for the manufacturing of COVID-19 test kits. 
Requirement 
It is vital that the flocked swab tip is synthetic (dacron or rayon) fiber and appropriately small sized for a nasal cavity (OP is too big)
The shaft must be narrow and made with flexible plastic.
The shaft must also possess a breakpoint sufficiently distal from the swab tip to prevent breaking in the nasal cavity.
N95 Respirators (Hospitals)
Two types of respirators are suitable for healthcare workers with close contact with coronavirus patients, and they include; Surgical N95 Respirators and N95 Respirators.
Surgical N95 Respirators are the suitable equipment in the healthcare setting for protection against both aerosol and barrier protection (either splash or sterile field) are required. It must be approved by both FDA as Class II Medical Device (21 CFR 878.4040) and NIOSH as an FFR (42 CFR Part 84)

FDA tests include Biocompatibility, Flammability, and Fluid resistance (ASTM F1862).

N95 Respirators are suitable in healthcare settings where only protection against patient-generated aerosols is needed. NIOSH also approves them under 42 CFR Part 84.  
KN-95 is essential they meet NIOSH and EU standards and also be CE certified.

Medical (Surgical) Masks
Effective surgical masks must be FDA approved under 21 CFR 878.4040 as Class II Medical Devices.
And the manufacturing standard must be ASTM F2100 – 19 standards.
ASTM F2100 Level 1 standards for material quality is relevant in hospital and ICU settings: 
Bacterial Filtration Efficiency (BFE) %: ≥95%
Flammability: Class 1
Differential pressure: <4.0mmH2O
Submicron Particle Fitration (PFE) @ 0.1u, %: ≥95%
Fluid Resistance with synthetic blood: 80mmHg
Gloves
A disposable and non-sterile patient examination gloves are suitable for the care of Coronavirus patients.
FDA regulates them: FDA21 CFR 880.6250 (i.e. for the non-powdered patient examination glove)
The manufacturing standard for powder-free nitrile gloves is ASTM D6319, ASTM D3578 for powder-free latex gloves.
Eye/Face Shields
It must meet with the ANSI Z87.1 for splash protection.
Goggles
It must meet with the ANSI Z87.1 for splash protection.