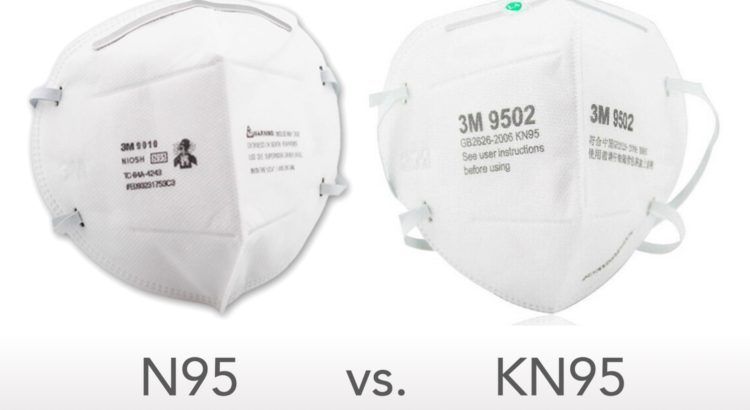 F.D.A. Approved Face Masks (KN95) Regulated By China
F.D.A. approved face masks 
On Friday, the F.D.A. issued an emergency use authorization for KN95 masks. Regulated by the Chinese government, they are almost identical in performance to N95 masks. There are slight differences in their specifications, like a variation in the maximum pressure the masks must be able to withstand as a person inhales and exhales. When the F.D.A. approved face masks it is always becuase there is a strict regulations and controls that it must adhere too prior pass the "test".

The CDC and the F.D.A. approved face masks
The C.D.C. lists KN95 masks as a suitable alternative when N95s are not available.
The F.D.A. said KN95 masks were eligible for authorization if they met certain criteria, including documentation that they were authentic. F.D.A. approved face masks are those that comply with the standards set out for the public health.


N95 Respirators use 
Most N95 respirators are manufactured for use in construction and other industrial type jobs that expose workers to dust and small particles. They are regulated by the National Personal Protective Technology Laboratory (NPPTL) in the National Institute for Occupational Safety and Health (NIOSH), which is part of the Centers for Disease Control and Prevention (CDC).
However, some N95 respirators are intended for use in a health care setting. Specifically, single-use, disposable respiratory protective devices used and worn by health care personnel during procedures to protect both the patient and health care personnel from the transfer of microorganisms, body fluids, and particulate material. These surgical N95 respirators are class II devices regulated by the FDA, under 21 CFR 878.4040, and CDC NIOSH under 42 CFR Part 84.
N95s respirators regulated under product code MSH are class II medical devices exempt from 510(k) premarket notification, unless:
The respirator is intended to prevent specific diseases or infections, or
The respirator is labeled or otherwise represented as filtering surgical smoke or plumes, filtering specific amounts of viruses or bacteria, reducing the amount of and/or killing viruses, bacteria, or fungi, or affecting allergenicity, or
The respirator contains coating technologies unrelated to filtration (e.g., to reduce and or kill microorganisms).
But many hospitals have not been willing to order KN95 masks because of uncertainty over whether imports would be allowed into the United States, as well as potential liability if they turned out to be counterfeit. But for some institutions, that may be a worthwhile risk if the alternative is no masks. [Source:
fda.gov
]
3M The world's largest producer and distributor 
3M, famous manufacturer of N95 face masks, published a table comparison of different face masks specs here.
As one can see the KN95 face mask performs nearly identically to N95 masks. 
And here is a further more detailed analysis of a KN95 face mask performance vs N95 face masks.
Bottom line: N95s and KN95s are both rated to capture 95% of particles, although only KN95 masks are required to pass fit tests. N95 masks have slightly stronger requirements for breathability.
Conclusion and the new normal
With the recently F.D.A approved face masks regulated by China, we trust both KN95 when there is a shortage of N95. Due to the stress on the PPE Supply chain its no difficult assumption that we will be seeing more and more alternatives as manufactures strive to keep up with the demand. The new normal has showed that having multiple alternatives is safe if approved by the necessary regulatory organizations. 
With the new normal, we most likely will be using both KN95 and N95 masks, both safe alternatives for our day to day use.