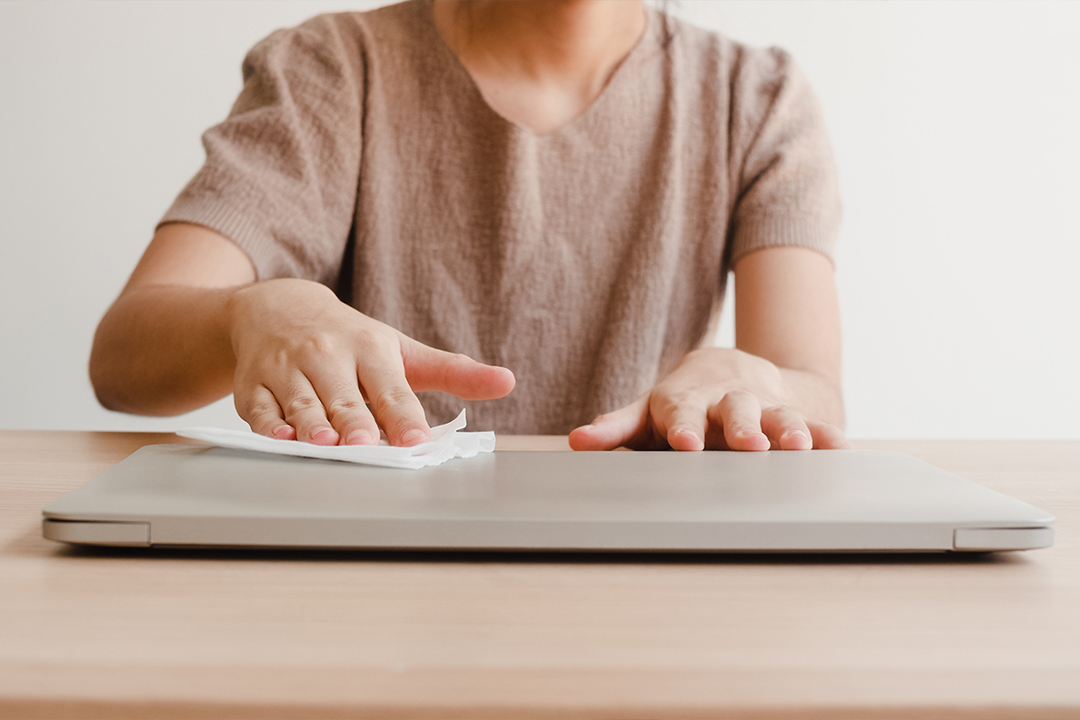 Disinfecting Wipes Vs. Sanitizing Wipes
Germs are seriously scary; we often tend to underestimate their impact in our lives. With a single touch we can bring so many diseases home, to our work place, to our loved ones. In this time of successively devastating diseases and viruses like COVID it becomes only more important that we keep our surroundings germ-free, and disinfecting wipe/sanitizing wipes are the way to go. A lot of people don't really know the difference, and very less care to know. However, this piece of knowledge may shift the course of subject entirely to a different dimension.
If one knows the best equipment to fix a particular situation then the situation itself will be dealt responsibly. In this case let the situation be the horrendous amount of germs on your hands, face, the toy baskets of your little ones, your home, and your workspace. Phew, that's a lot of germs to take down. Therefore, the right equipment in this situation will be sanitizing wipes or disinfecting wipes. Not only do they do the work for you, but they do it effectively and efficiently. A single wipe can swipe all those horrifying monsters breathing in your surroundings. Nevertheless, the question remains. Which one of these two shall you use?
Are They Both Actually Different?
Before we go ahead and start comparing the pros & cons of them both; we need to understand the difference between them. The answer is as simple as it could get, yes. They both are different. According to center of disease control (CDC), sanitizing works as the phenomenon that decreases the number of germs on a surface where as disinfecting works as the phenomenon that completely eliminates and kills the majority of the germs on the surface. Now a lot of you will be like oh well there's it, it's settled that disinfecting is better since it does the complete job. Nonetheless when we criticize the importance of knowing the difference, we mean it. With the higher-grade level wiping comes certain repercussions like harmful substances and fumes. Thus, sometimes (intentionally) we would want to bring down the risk to a sufficient threshold that we can afford rather than ending up with significant repercussions.
The Pros And Cons Of Sanitizing Wipes
Sanitizing wipes have amazing benefits that could help in the prevention of many diseases. Some of their significant properties reciprocate the best qualities in them.
Pros:

They are excellent for daily use as they have substantially low concentration of harmful germ-killing elements.
They have non-toxic properties which give them the privilege of being gentle to the touch
Can be used on facial and general skin
Are hypoallergenic
Doesn't harm electronics or screens
Doesn't cause fading to the screens of your devices
They significantly reduce the bacteria count
Although, sanitizing wipes are suggestively effective and can be used in a variety of ways, they too have their cons which makes them lack behind in many situations.
Cons:
They cannot "kill" viruses or fungi.
They do significantly reduce the bacteria count but they don't completely disinfect the surfaces.
The Pros And Cons Of Disinfecting Wipes
Disinfecting wipes are also called antibacterial or antiviral wipes, and that is their selling point. The EPA has regulated a general standard to deliver for disinfectant wipes that is to kill 99.999% germs. Thus, this assures for a fact that disinfecting wipes work more profoundly than sanitizing wipes. That alone is not the only advantage of disinfecting wipes, there are many more:
Pros:
Kills bacteria and viruses like common cold and flu viruses
Is a convenient way to disinfect surfaces
Offers an effective amount of cleaning solution to kill all the germs
Efficiently eliminates harmful bacteria and viruses
However, not all fall in the pro category of this product, many stand out to be disadvantageous in certain circumstances:
Cons:
It does not necessarily "clean" surfaces
It only works on hard surfaces. Porous surfaces cannot be cleaned with it.
The cleaning is temporary as soon as the surface has been touched or coughed on, the germs are back.
It is harmful to skin.
Can not be used around food preparation