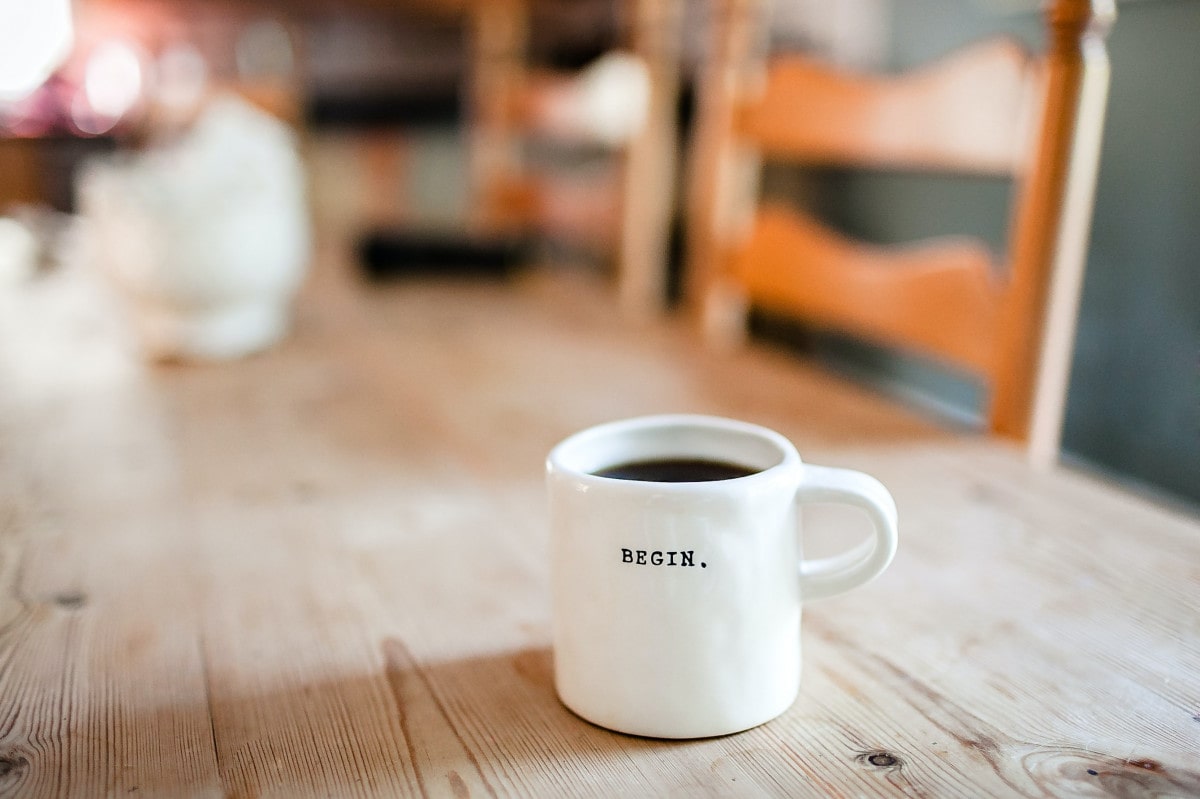 17 ways to improve your life during a pandemic
Life in the current state of things has not been easy for anyone, here is a list of ways you can improve your life during a pandemic
Since the onset of the pandemic, people all over the world are facing various unprecedented challenges. While most people are worried about contracting the novel coronavirus, many are also concerned about their mental health being at stake. In the initial months, with the public places shut, there was a scarcity of essential goods. People panicked and they started hoarding items like masks, hand sanitizers, PPE, food, and not to forget toilet paper. However, the governments have made sure that all essentials are available to every citizen. Still, in these difficult times, when a second wave of the virus is being predicted, let us look at some steps that everyone can take to make their living conditions more comfortable in corona times. People may have thought that it was virtually impossible to improve your life during a pandemic, but read on and find out! 
Steps to make your living conditions more comfortable in corona times:
Fast and reliable internet connection: The internet has become more of a necessity than a luxury. From reading and watching the news, ordering groceries from online storefronts, to getting our work done, life without internet connectivity is unimaginable. So, to always stay connected, switch to fibre optic internet. It offers up to 10Gbps, symmetrical upload and download bandwidth and is only a little higher on the cost front. However, the money spent is worthwhile. This is practical step and can improve your life during a pandemic.
Invest in Headphones: This point may seem bizarre to a lot of readers, but this is cool way to directly improve your life during a pandemic. But, it is advised to invest in quality audio devices. While attending webinars, giving presentations by working from home, or for even disconnecting at the end of the day with some soulful music, good quality headphones are the real saviours. 
Comfortable masks: Masks have become an indispensable part of our lives. There are many types of masks available in the market. The make and the style of these masks vary. So, it is necessary to find the one that suits your needs and is also comfortable. Some of the popular types are:
Cloth masks

Surgical face mask

N95 respirator

Filtering facepiece respirator

P100 respirator/ gas mask

Self-contained breathing apparatus

Full face respirator

Full-length face shield

KN95 respirator
Among all these masks, the N95 masks are most effective against COVID-19. However, this doesn't mean that the other masks shouldn't be bought. Focus on the fabric, fit and breathability before choosing one. 
Using naturally scented soaps: Hand hygiene is the need of the hour. Health experts have advised washing our hands for a minimum of 20 seconds. So, we suggest using scented soaps that use natural ingredients for the scent. Many soaps are available that are infused with natural and essential oils and emanate beautiful fragrance. Also, opt for good quality, thick towels to wipe down your hands. 
Meditate daily: Meditation is an ancient practice for human beings to thrive in a holistic environment. It helps to build skills to manage stress and increase self-awareness. It also reduces negative emotions and helps a person focus on the present. If practised daily, it can eliminate mental health distresses like anxiety and depression. Patience and Tolerance are two other benefits of meditating.
A bag full of protective gear like masks, gloves and hand sanitizer, next to the door: We always need to be cautious about where we are placing protective gear around the house. Especially, it is important to discard the protective gear in a proper manner. So, put a bag full of masks, gloves and other essentials, near the door. It will help you to take all that you need right before stepping out of the house. Place a dustbin right outside the door. When you or anyone gets back home, they can quickly discard the used disposable PPE and then step into the house.
Keeping Disinfectants handy: A disinfectant is another essential that should be kept handy. Create your disinfectant in case, the local store is all out of its supply or if you like DIYs. Prepare a bleach solution by mixing 5 tablespoons of bleach in a gallon of room temperature water. You can also use 4 teaspoons bleach per quart of water at room temperature. Bleach solutions are quite effective. They are known to have disinfection properties that can last up to 24 hours. Always were gloves while disinfecting your home. Launder the porous surfaces like carpets, rugs and drapes. Change your bedsheets and covers from time to time. It is also important to note that using aerosol disinfectant sprays excessively can pose a risk on your and your family's health. So, use them wisely. 
Drink lukewarm water at regular intervals: Though there is no concrete proof that drinking lukewarm water helps in the prevention of COVID-19 infection, it has other benefits. A glass of lukewarm water early in the morning right after waking up, can help in increasing metabolism rates and improving digestion. If you are facing any nasal discomfort or feel that you are experiencing the symptoms of COVID-19, drinking lukewarm water can help. If you don't like its taste, mix a spoonful of honey for taste. You can also add lemon and mint leaves. Steam inhalation also helps to relieve congestion and relaxes the body.
Supporting local businesses by rotating your food orders: Coronavirus has evidently slowed down the economies all over the world, with a massive number of SMEs going out of business. So, if you mostly rely on take-out food, make sure to support local restaurants. Also, doing grocery shopping from local food vendors is probably the best way to support local businesses. 
Take up new hobbies: The pandemic has come as a blessing in disguise if we think about catching a break. On normal days, we were always busy running behind the success that we forget about the little things that we used to enjoy. There are so many online classes available on singing, dancing, or even gardening. If you have never travelled this road before, now is your chance. Join poetry and book clubs. Start a blog or a vlog, anything to keep the creative juices flowing. 

Your well thought out WFH space, can help improve your life during a pandemic


A comfortable work from home set-up: Now that work has resumed in many organizations, the employees are having to work from the safety of their homes. But working from home can be very distracting. So, we suggest you set up your own home office. In case, you don't have extra space available, rearrange your desk better. Place a succulent on one corner of your desk. Have proper lighting in that area. Declutter your work table. Do not lose focus by getting on social media during work. Instead, complete your work on time. Remember, to take breaks from time to time. 
Seek help in case you feel you are getting anxious: These are really tough times. The sudden change in living conditions can be overwhelming. There is also an increase in work, both household chores and professional work. Like who said, work from home is easy? It can be a bit too overwhelming to differentiate professional and personal life when all day you are at the same place. There is also the fear of contracting the disease. In such cases, seek help. Sometimes, sharing your woes with a professional, helps you to get a fresh perspective on your problems. Sharing without the inhibitions of getting judged or ridiculed can bring peace to the mind. There are many online helplines available. If you think, contacting a professional psychologist isn't necessary right now, try to rejuvenate yourself by taking a walk, going for a run, talking to friends, catching up on a hobby, etc. 


Digital era is contradictory to helping you improve your life during a pandemic - do the detox!


Go on a digital detox from time to time: Most of the time we are on our phones, tablets or laptops; either working or on social media. The continuous updates about the pandemic also make some of us anxious. Take a break. Switch your phone off after your work is done. It is important to stay connected with your friends and family but it is also important to once in a while take out time for yourself. Read a book. Play an instrument. Plant a sapling. Catch up on some much-needed sleep! 
Join an online course: It is never too late to start learning new things and developing new skills. Utilize the time at home and enrol for an online course on Udemy or Coursera. Also, many top universities are providing many courses at discounted rates. So, decide what you wish to pursue and take your career a step ahead.   
Have a good skincare routine: Just because you are not going outside, that does not mean that you should stop following your skincare regime. As we have started to wash our hands more frequently, invest in good hand cream. Use moisturizers based on your skin type and apply SPF-based sunscreen even if you are not stepping out that often. Keep yourself hydrated. Make your own homemade facial and hair masks to pamper yourself.  

Your health before anything


Eat a balanced diet: Proper nutrition has a huge impact on your overall health. Make sure to have lots of green vegetables and fruits. Avoid eating from outside. Take fruits which are high in vitamin C to combat with the common cases of flu. Don't stuff yourself with junk food. Try cooking for yourself at home. Consume a few pieces of soaked almond empty-stomach every day. Not to mention, eat as less junk food as possible. 
Don't feel guilty about being unproductive occasionally: It is okay to take time for yourself. Don't be in a rush to complete all your work at the same time. Let whatever you do be enough and go easy on yourself. Grow at your own pace. Initially, the sudden break from your regular schedule can make you lethargic but over time you will get habituated with the new atmosphere. 



With the ongoing pandemic, comfortable living is the need of the hour. The steps given in the article are highly recommended by leading experts and media channels. Remember to remain calm and composed while taking the necessary precautionary measures. Give time to yourself to get accustomed to the new normal. Make use of the help available both at home and online. Live healthily and stay safe.