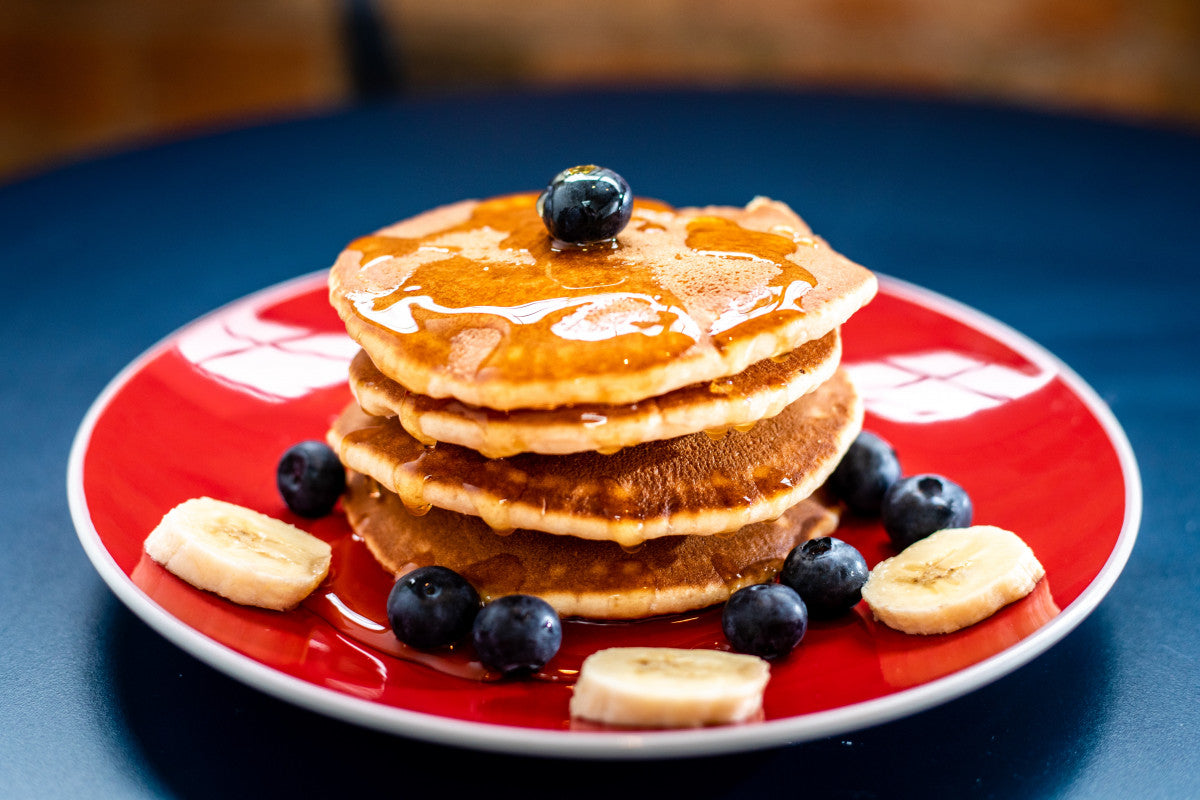 Cooking in Quarantine?
Why cooking in quarantine


My purpose for you reading this is to shed some light on how cooking in quarantine helped me stay happy, healthy and focused amidst everything that was happening in the first quarter of 2020.

Its the 20th of March and its 6 am. I came downstairs only to find the news starting to explode from all around the world regarding the new era that dawned upon us. 
Quarantine is the new black.
2020 started a weird year as it was, I happened to miss two major family events in Christmas, and New Year, including getting sick in January, my summer had far gone to plan. 
I was looking forward to autumn, to enjoy the beautiful orange and red, and relax on the beach with my guitar firmly tucked under my arms and my two dogs snoozing in the salty sand. 


Unfortunately, this didn't happen either, both my dogs and I ended up in lockdown, and our summer plans didn't work out.
Consequently, I turned to cooking and reading, in between long sessions of music composition and some work.
The incredible thing about solitude is that it doesn't just make you wake up to your hidden passions, such as cooking, but it also forces you to master them. The quarantine was the perfect alibi for boosting my cooking skills and investing in this passion, which so profoundly was rooted in my DNA, but I had left unattended.
Cooking in quarantine, taught me patience, appreciation and discipline. 
Why you should take the time to cook in quarantine 
I frequently bring the subject up, social events it's my main "topic". Everyone asks me the same question: "But why you should you take the time to cook in quarantine"? These very valid questions are not without substantial reason, I mean I could have spent quarantine to develop another source of income, learnt another language, worked out more, etc. But I found that cooking kept me:
Relaxed. (If you suffer anxiety, this is an excellent antidote)

Healthy eating supported my immune system. 

Kept me smiling. (there is nothing just like cooking then eating) 



Cooking in quarantine kept my smiling
Being a social-centric, I love working hard but most importantly spending time with my friends, family and loved ones. With this all being taken away due to the lockdown, I found that having those times replaced with Zoom, Facetime or Google Meet wasn't the brightest side of technology, to say the least! 
Over time I realised that whenever I cooked and prepared myself a nice meal, I found myself smiling and enjoying the process of developing each dish to perfection. Cooking involves research, application and patience. Studies show this leads to an increase in your endorphins levels which credits to a long-lasting feeling of fulfilment. 
Every time I got cooking while in quarantine I started smiling! Although things were looking grim externally "my cook'n" kept my smile on!
Best recipes to staying healthy and keeping your immune system up
When it comes to cooking in quarantine, you have to find the recipes that both get your heart racing at the thought of eating them and your brain whirring at the idea of putting them together!
Here are three recipes that I enjoyed while cooking in quarantine!
1. Chicken Soup (And noodles!)
We all love that warming chicken soup, but it is really a game-changer when you include some super fruits-veggies and the right amount of pepper! 
Chicken soup is a staple for surviving cold and flu season, and not just because the warm comfort food is a nostalgic throwback to mom taking care of you.
You can check out here some of the science behind the chicken soup and why you should be cooking in quarantine and reminding your mom how much you remember her version!
By simply adding some turmeric, nuts and red pepper, this traditional dish can become a staple to your diet. 
2. Roast Wild Salmon and Broccoli
Wild pink Salmon is a protein punch. A serving of Salmon -- 3 to 4 ounces -- is about 200 calories. It's very low in saturated fat and a good source of Zinc. It's also one of the best sources of vitamin B12, bursting in potassium and other nutrients like iron and vitamin D.
Broccoli is also a great winner, so this is a must when cooking in quarantine! It contains potent antioxidants that offer health-protective results. Broccoli has high levels of glucoraphanin, a compound that is transformed into a potent antioxidant called sulforaphane during digestion.
3. Protein Pancakes with blueberries and honey
We all like pancakes. Especially if you are the sweet tooth (like me) who enjoys some delicious sweets and choc now and then! To curb my desire for these naughty little things, I researched and came across protein pancakes, and they have helped me through my mid-morning sweet desire or a mid-afternoon break. 
With a combination of oats, eggs and one scoop of chocolate protein powder (preferably) these pancakes will give you energy, strength and be a considerable contribution to your immune system! This recipe has to be on your "cooking in quarantine list"!
Wild honey and blueberries are both packed with antioxidants and are great for topping or side to this great pancake!
Blueberries are among the most nutrient-dense berries. A 1-cup (148-gram) serving of blueberries includes:
Fibre: 4 grams

Vitamin C: 24% of the RDI

Vitamin K: 36% of the RDI

Manganese: 25% of the RDI
Investing in the long road, cooking in quarantine 
During the quarantine, I knew I had to increase my immune system and stay smiling. Cooking in quarantine allowed me to handle this. The process of research recipes and learning to cook them has contributed in so many ways that I don't think I would have discovered if it wasn't for the problematic isolation we all have been affected by. 
As restrictions slowly lift and the world gears up to go back "to normal" will I give up cooking? No way! Cooking in quarantine has kept me both safe 'n sound, and I have now made it part of my weekly schedule, home cooking is here to stay!
Its an investment, because it's your health. Staying healthy and practising intelligent social distance is critical to help curb the growth of the virus. We are all responsible and accountable for contributing to this broader cause. Remaining at home, cooking and staying healthy could be a considerable impact on a global good! 


Out 'n about


If you are heading out to the local grocery store to get your ingredients for your next immune-boosting meal, remember to keep your self safe. Use your face mask and remember to use alcohol gel once you get home!
Stay safe, enjoy your meals and keep smiling!